Insects and Flowers
Ju Lian Chinese

Not on view
Ju Lian, unlike his older cousin Ju Chao, was gregarious and indulgent. When Ju Lian departed from the renowned garden villa of the official Chang Jingxiu, he was given several young concubines as a gift. For them Ju built his villa "Garden of the Ten Fragrances" in Fanyu. He kept it filled with visiting notables and painters, and planted the gardens in the effusive style of Chang's villa.

Ju Lian's appreciation of things pretty and amusing is evident in his paintings of meticulously observed flora and fauna. As the teacher of Gao Jianfu (who in turn taught his own brother Gao Qifeng) and Chen Shufen, Ju Lian is the progenitor of the "Lingnan School" in the Guandong region, characterized by realistic images, high color and a wide range of subjects.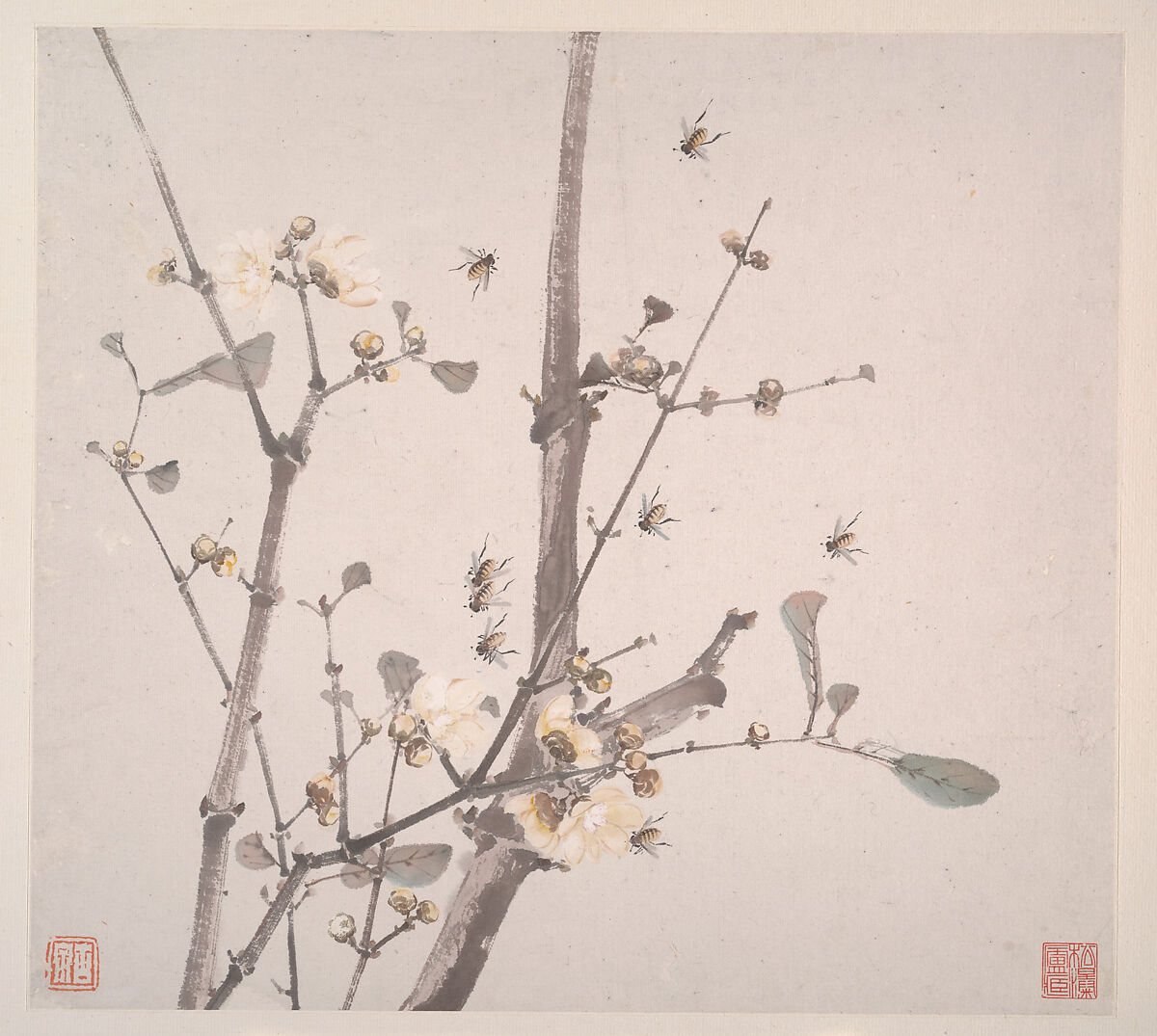 This artwork is meant to be viewed from right to left. Scroll left to view more.