The Trojans repulsing the Greeks
Giovanni Battista Scultori Italian
After Giulio Romano Italian

Not on view
The presence of the chariot of Poseidon (known to the Romans as Neptune) abandoned in the waves at left, suggests that the episode represented here is from Book 14 of Homer's epic poem 'Iliad'. The heroic nude in the foreground may be the lord of the sea, described as leading the Greeks with a long sword in hand. The warrior lying on the ground beneath him, protected by a comrade, could be the Trojan prince Hector, struck down by a stone soon after Poseidon entered the battle.
Inspired by the ships in a fragmentary Greek relief of the second century A.D. (Museo Archeologico, Venice), Scultori, who was also a sculptor and a master of stuccowork, obviously took pleasure in elaborating their decoration.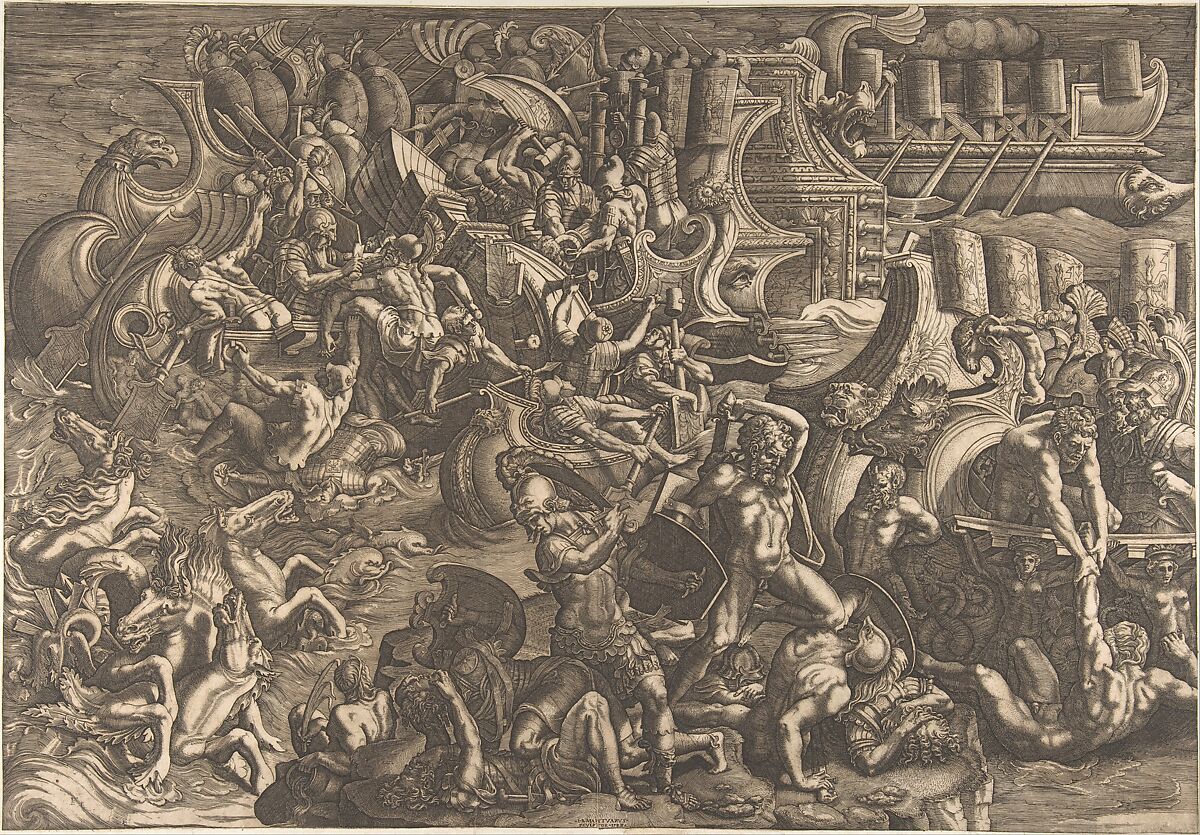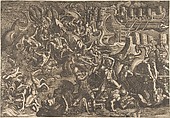 This artwork is meant to be viewed from right to left. Scroll left to view more.