Amorini Celebrate the Rape of Proserpina
Francesco Rosaspina Italian
After Francesco Albani Italian

Not on view
Having conquered the sky and the earth, Venus told her son that she wished to extend their dominion to the Underworld. Cupid aimed his sharpest arrow at Pluto, causing him to fall violently in love with Proserpina, who was gathering flowers with her companions (right background) in a land of perpetual spring. Carrying her off in his chariot, Pluto disregarded the pleas of the nymph of the Bay of Cyane (left background) and plunged through the Sicilian bay into his subterranean realm (Metamorphoses 5.363–424).

After her daughter's abduction, the distraught Ceres, goddess of the harvest, neglected her duties and the crops failed. To restore the earth's fertility, Jupiter decreed that Proserpina spend part of each year above ground. With her annual return comes the spring. Albani ignored the seasonal implications of the myth in order to focus on Love's triumph.

See 23.106.61 for an incomplete proof impression.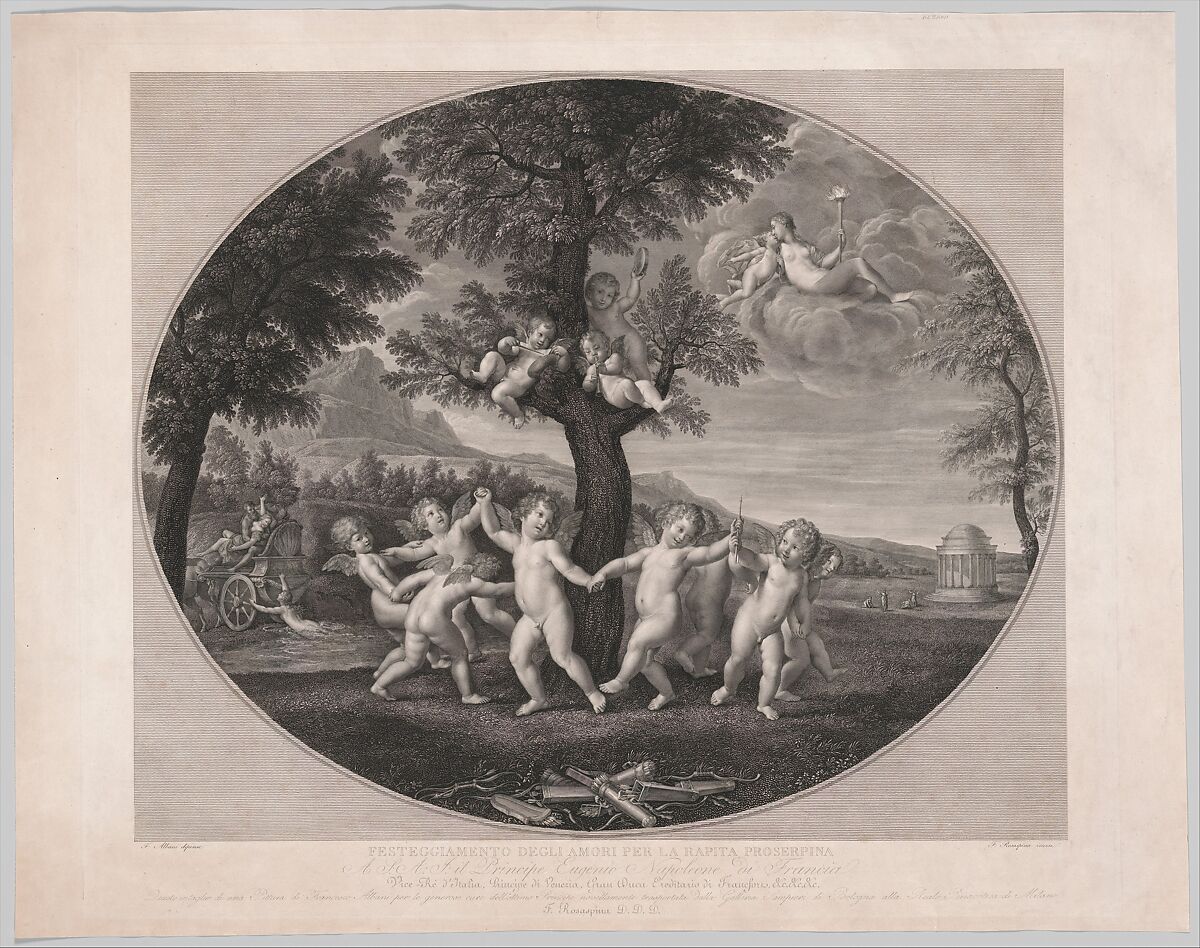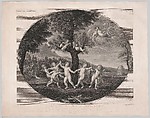 This artwork is meant to be viewed from right to left. Scroll left to view more.