The Circumcision
Hendrick Goltzius Netherlandish

Not on view
The series to which this engraving belongs is commonly known as Goltzius's Meisterstiche, or masterpiece—by analogy with the three famous Meisterstiche by his great predecessor Albrecht Dürer. In a remarkable demonstration of virtuosity in the series, Goltzius imitated the styles of various masters in compositions of his own invention. In this case, he looked to the composition of Dürer's woodcut Circumcision from the series The Life of the Virgin, but created his new work in the engraving style of the great master. Goltzius's imitation of Dürer was so successful, his biographer van Mander recounted, that art lovers bought impressions as original works by Dürer. Goltzius, however, revealed his deception by including his own portrait among the crowd in the right background, a scene he set in the local Church of Saint Bavo in Haarlem.
The four other prints in the series relate to the work of various Italian masters who are not as readily identifiable; Raphael, Parmigianino, Jacopo Bassano, Titian, and Federico Barocci have been proposed. Goltzius's models, however, do not seem to have been their paintings but the widely circulated prints by Northern engravers after their work. In this puzzle for connoisseurs, Goltzius established his virtuosity as a printmaker, outshining contemporary engravers and attempting to equal great early ones. Such efforts to outdo artists of the past dominated much of his artwork from the 1590s onward.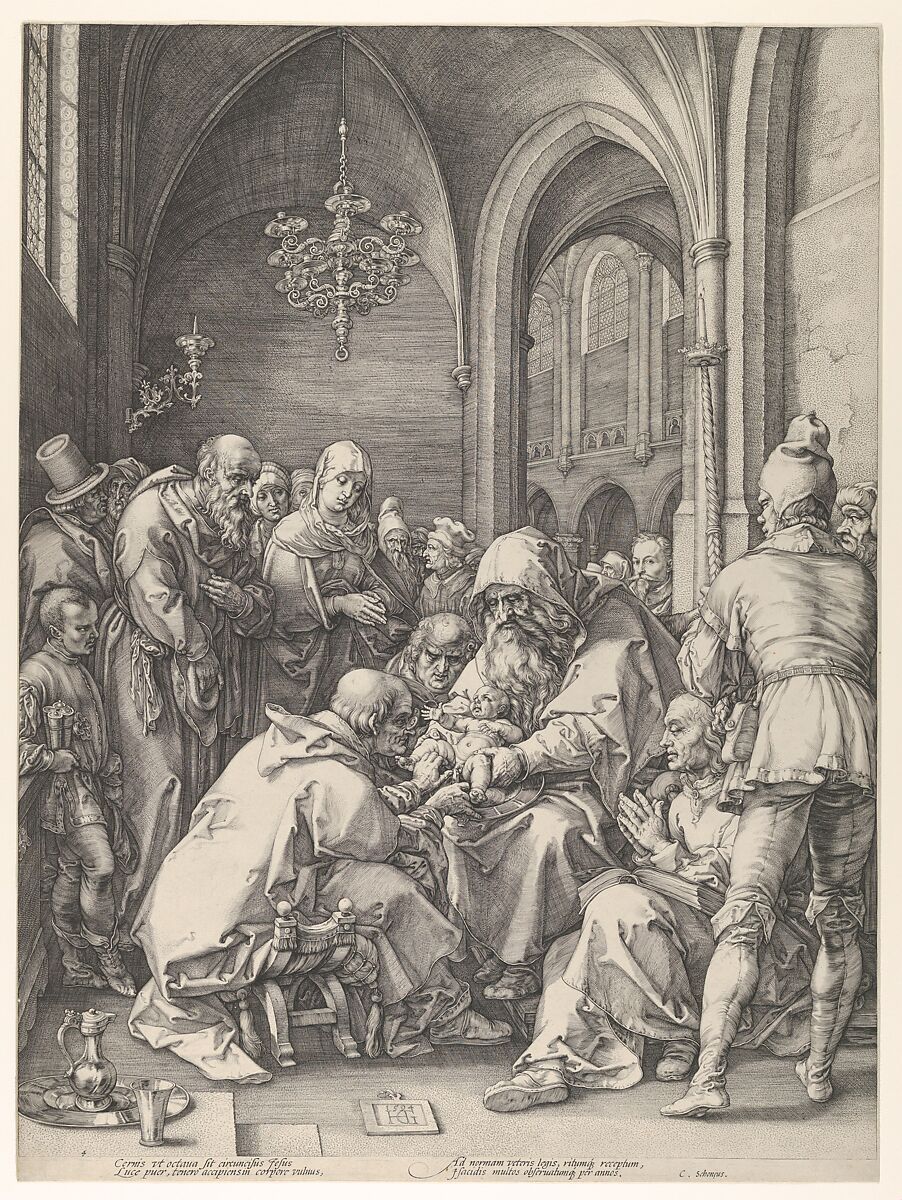 This artwork is meant to be viewed from right to left. Scroll left to view more.