Minerva and the Muses
Formerly attributed to Andrea Schiavone (Andrea Meldola) Italian

Not on view
The Muses, daughters of Zeus and Mnemosyne (Memory), are mentioned by the Greek poets Hesiod and Homer as sources of inspiration for poets and musicians. Ovid (Metamorphoses 5.250–678) tells us that when Minerva (the Greek Athena) visited the sisters to see the miraculous fountain created by Pegasus, they told her about their victory over the nine daughters of the Macedonian king Pierus in a singing competition. Some of the Muses in this etching point upward, perhaps to the defeated Pierides, who were transformed into magpies.
This etching was formerly attributed to Andrea Schiavone, yet the closed contours, rounded forms, and sweet, soft faces of the women are not found in any of his other works.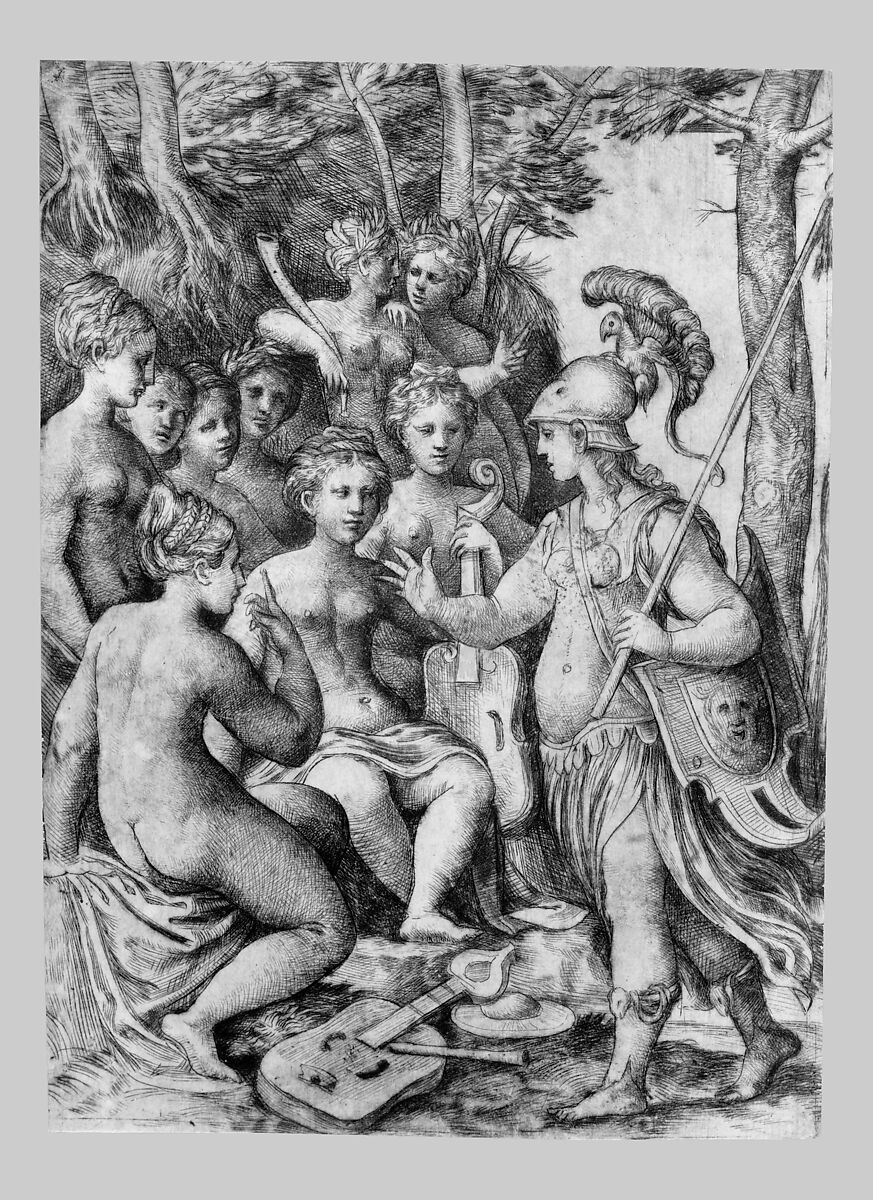 This artwork is meant to be viewed from right to left. Scroll left to view more.