The Angel Appearing to the Shepherds
Rembrandt (Rembrandt van Rijn) Dutch

Not on view
Here, Rembrandt shows how the herdsmen in Luke 2:8–20 were confronted in the middle of the night by a large winged angel, lit by the glory of God, who came to tell of the birth of Christ. This work presents Rembrandt's visualization of the scene, in which the serene angel radiates calm and blessing in the clouds, while on the ground the beasts scatter in total panic and the herdsmen recoil in terror.


To create this etching, Rembrandt worked from the dark areas into the light of the foreground. Although he had painted night scenes before, this was his first attempt at duplicating the effects in etching.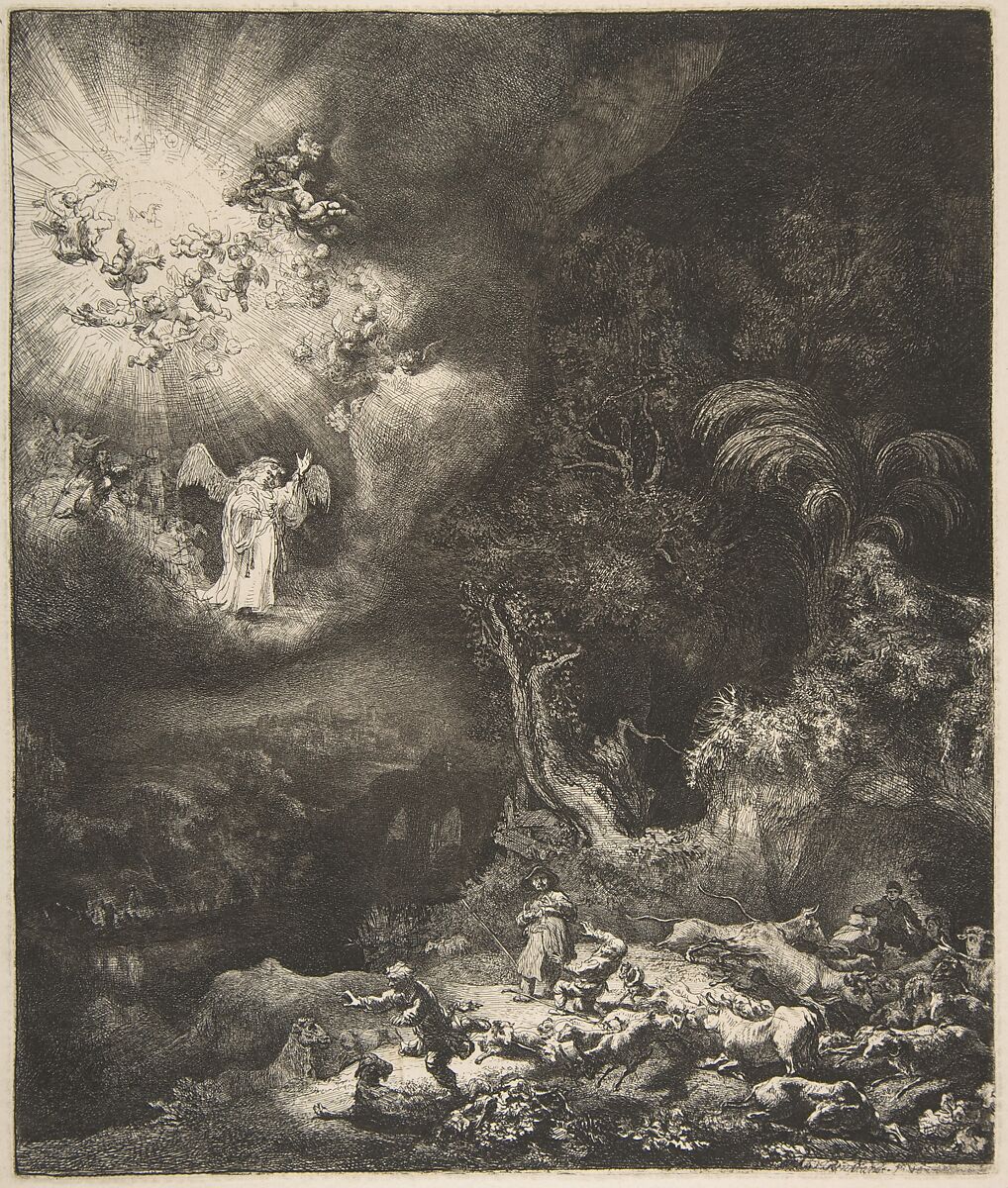 This artwork is meant to be viewed from right to left. Scroll left to view more.