Krishna Battles the Armies of the Demon Naraka: Page from a Bhagavata Purana Manuscript
Northern India, Delhi or Agra region
On view at The Met Fifth Avenue in Gallery 464
The Bhagavata Purana describes Vishnu's avatars with particular attention to his form as Krishna. In this painted folio, the demon Naraka and his consort are seen in the palace interior of their fortified city of Pragyotisha, overseeing a fierce battle scene. Krishna and his consort Satyabhama enter the fray, carried by Vishnu's birdman mount, Garuda. The figure-types and soldier's attire directly borrow from Muslim Sultanate-period painting conventions of the fifteenth and early sixteenth centuries.
#7917. Krishna Battles the Armies of the Demon Naraka: Page from a Dispersed Bhagavata Purana Manuscript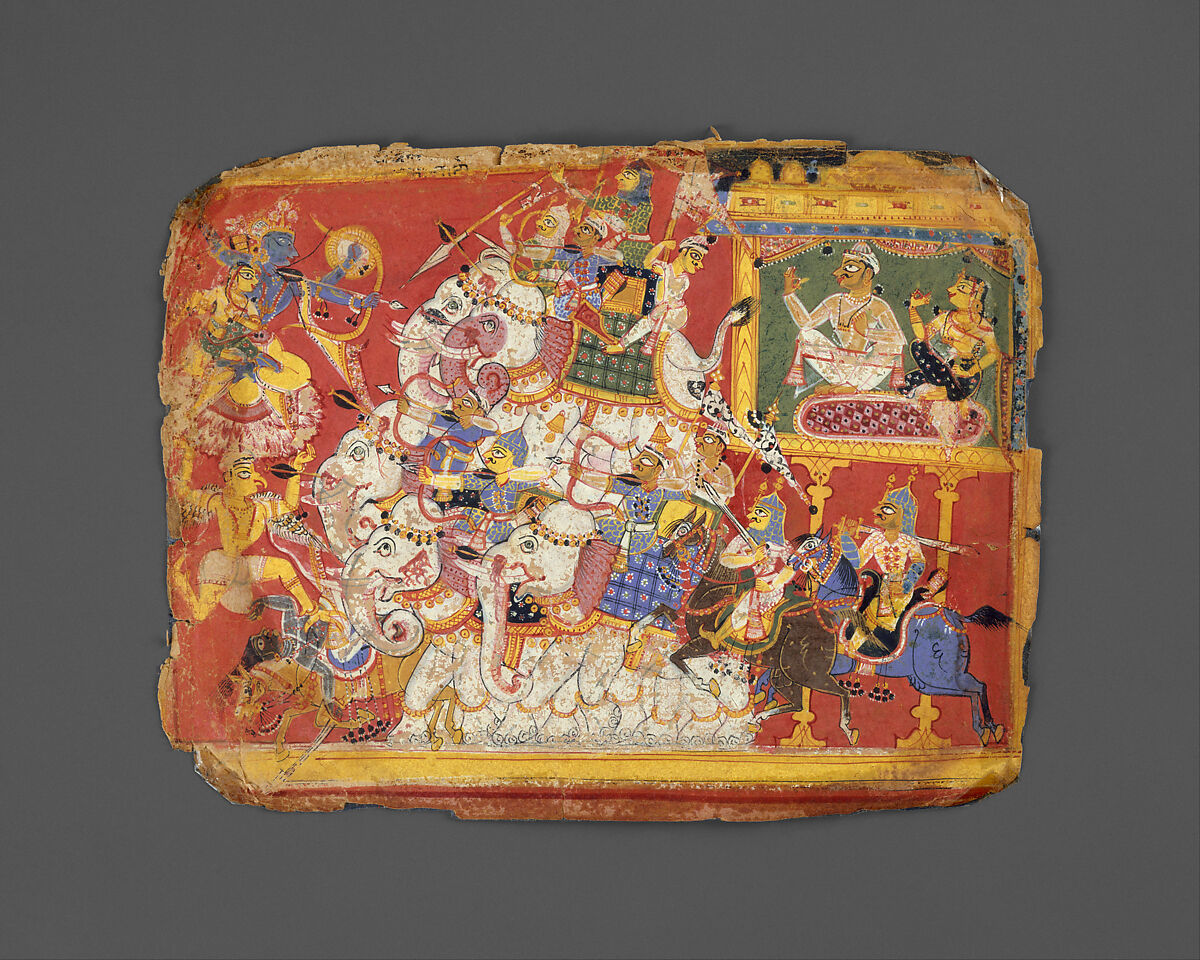 This artwork is meant to be viewed from right to left. Scroll left to view more.