Kama Aims His Bow at Radha: Page From a Dispersed Gita Govinda (Loves of Krishna)
Not on view
Vegetation and architecture divide this painting into thirds. On the right sits Radha, refusing to be comforted. From the trees, Kama, the Hindu god of love, aims arrows at Radha's heart, while at the center, Radha's friend walks through the woods to bring Krishna (left) back to his lover.

Paintings executed during the reign of Maharana Jai Singh (1680-98), like this one, tend to be executed more crudely and are more repetitive than earlier works. The maharana commissioned hundreds of paintings, and it is likely that his artists had to work quickly and with less refinement to keep up with his demands.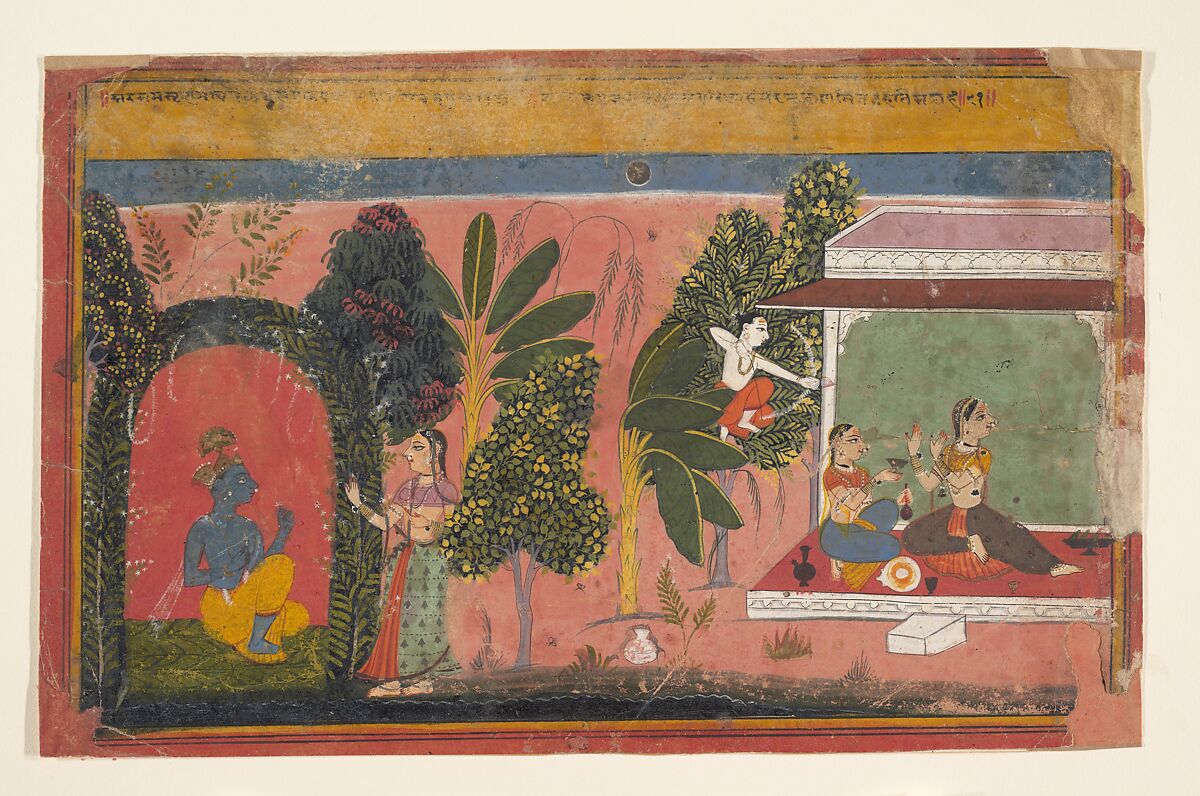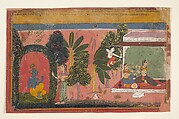 This artwork is meant to be viewed from right to left. Scroll left to view more.