Manjuvajra Mandala
On view at The Met Fifth Avenue in Gallery 238
This sculpture represents an esoteric form of Manjushri, the Bodhisattva of Transcendent Wisdom. He has three heads and six arms; four hold a bow and arrow, a sword, and a lotus, while the remaining two hold vajras (thunderbolt scepters) and are crossed at the chest in an esoteric gesture (mudra) identifying supreme wisdom. Most prominent among this array of weapons is the sword, which cuts away ignorance and delusion. Leogryphs standing on lions frame the throne seat; mythical makara issue from the tripartite cusped nimbus; and garlands flutter from the central tower (sikhara).

The elaborate architectural setting is surmounted by five stupas, within which sit emanations of Manjushri. This is a grand conceptualization of the architectural plan of one of the great Buddhist monastic complexes (mahavihara) of medieval Bengal, probably in present-day Bangladesh. A frieze at the bottom shows a group of donors and worshipers adoring the bodhisattva.
#7940. Manjuvajra Mandala, Part 1
Playlist

7940. Manjuvajra Mandala, Part 1

7940. Manjuvajra Mandala, Part 2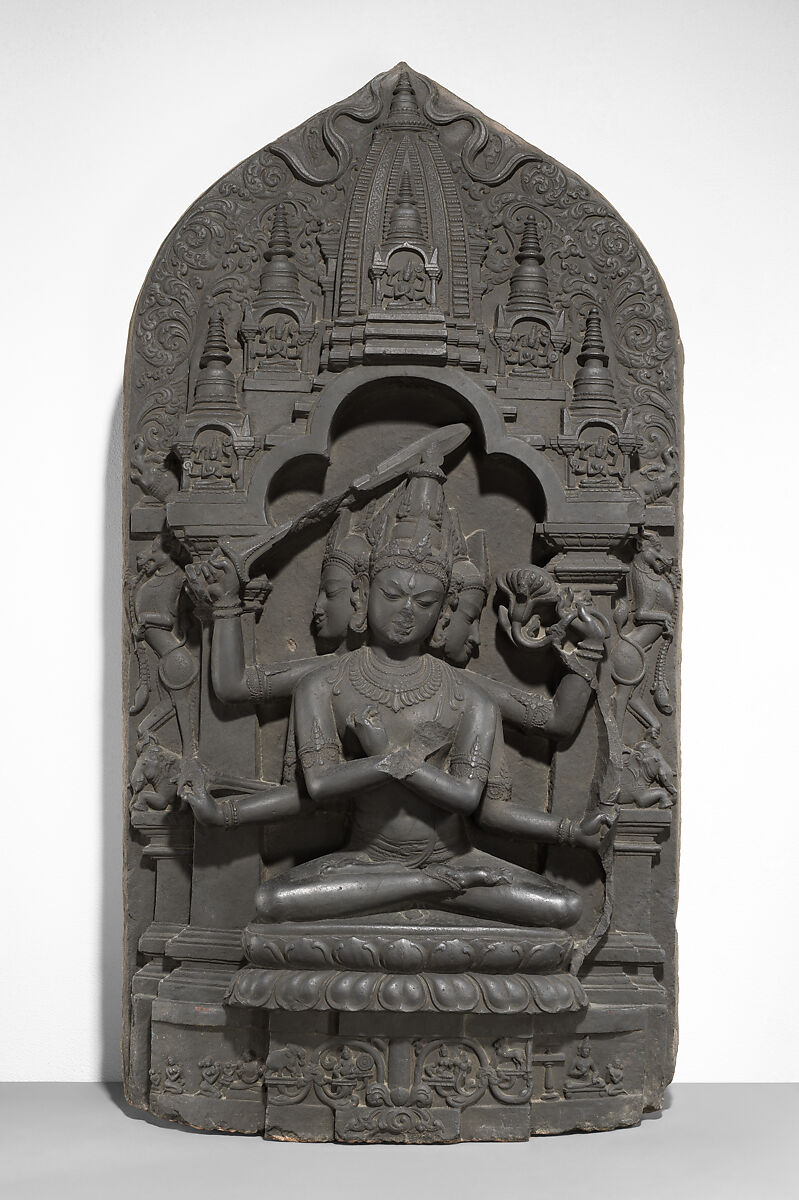 This artwork is meant to be viewed from right to left. Scroll left to view more.