La Citella Romana (Maiden)
Attributed to Pietro Bertelli Italian

Not on view
These engravings illustrating the costumes of Roman women from different stations of life recall the more ambitious series by Cesare Vecellio and Giacomo Franco devoted to Venetian customs and modes of attire. Similar to those examples, these prints were likely created as book illustrations, though the enterprising Bertelli was known to reuse his inventions in a number of different contexts and formats.
Courtesans were essentially cultivated prostitutes. The presence of one of them (plate 6) among the cast of otherwise "honest" women reflects the reality that courtesans were a staple in sixteenth-century society, their intractable presence either rued or tolerated depending on the prevailing moral and religious climate of the day. It is interesting that Bertelli's courtesan, like those of Franco, Vecellio, and Giulio Romano, wears a strand of pearls. Pearls were particularly associated with courtesans, as legal documents of the period amply attest, and were frequently given to courtesans and prostitutes by their clients and patrons as payment for "carnal commerce."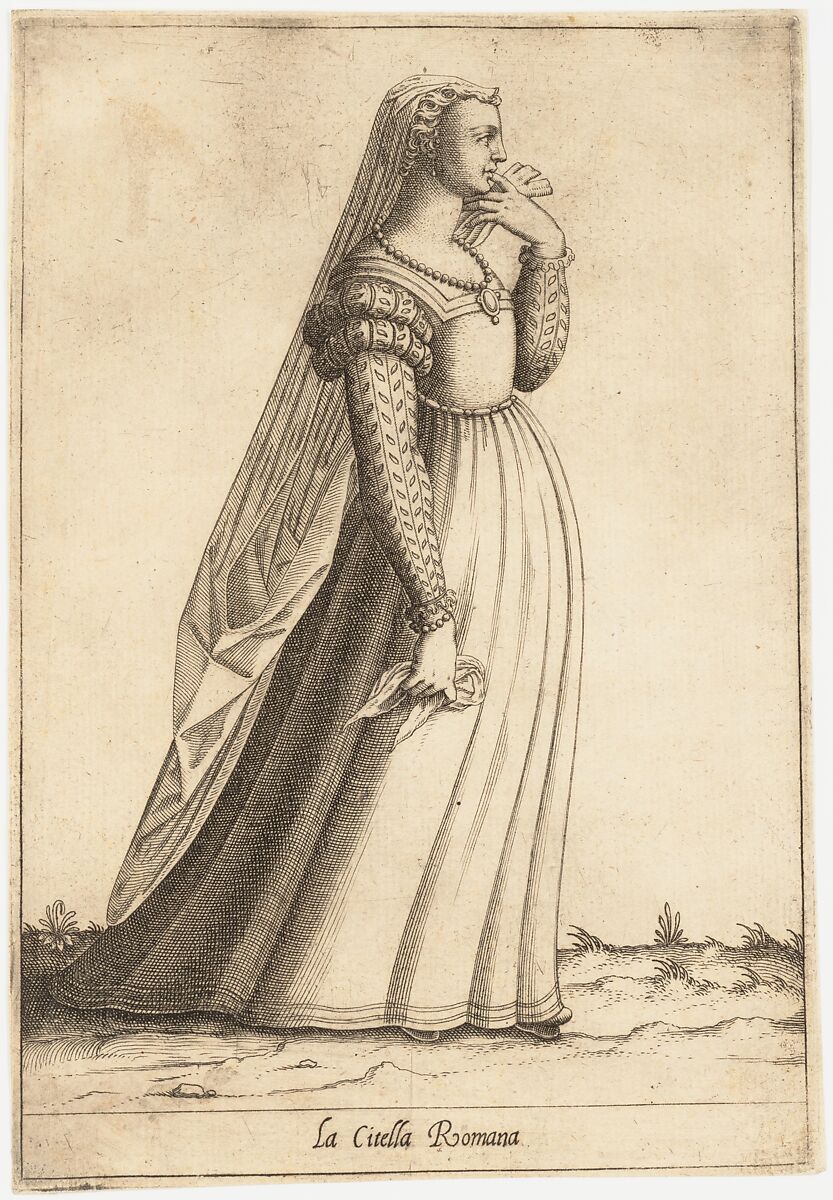 This artwork is meant to be viewed from right to left. Scroll left to view more.