Golden Rooster and Hen
Not on view
Colorful and graphic polychrome paintings like this one were popular in the late Joseon period among all classes of society. They were admired both for the auspicious symbolism of their subject matter and for the liveliness of their style.

This work combines two established genres in Korean painting: birds and flowers, and the ten symbols of longevity (sun, mountains, water, rocks, clouds, pine trees, tortoises, cranes, deer, and mushrooms of immortality). A golden rooster perches on a paulownia tree under the sun and clouds. Below, among dramatically splashing waves, a golden hen looks up from a blue-green rock sprouting red mushrooms.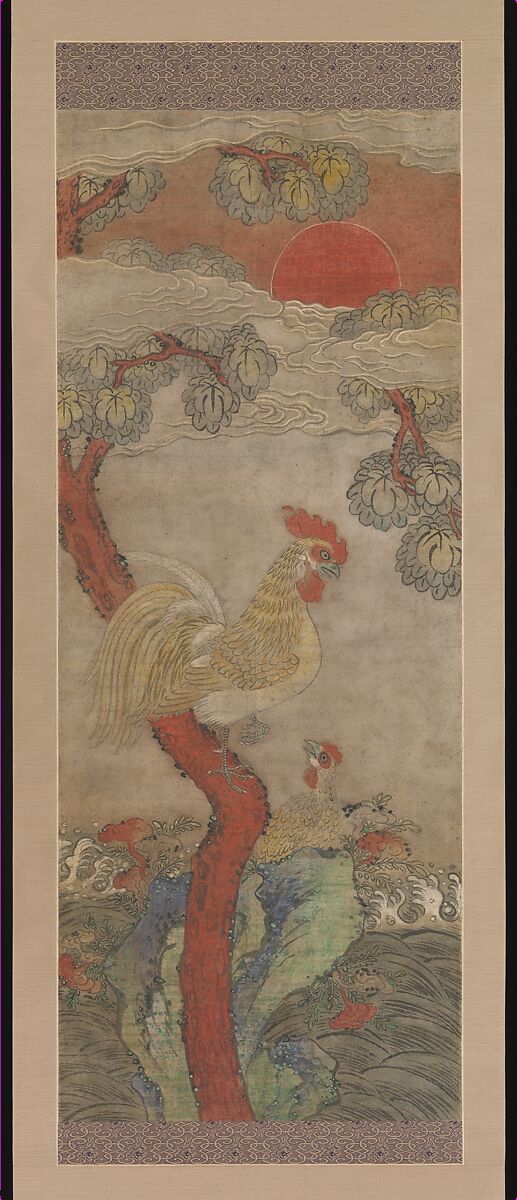 This artwork is meant to be viewed from right to left. Scroll left to view more.