A Young Woman of Frascati
Jacques Louis David French

Not on view
It must not have been long after his arrival in Rome that David tried his hand at a tradition venerated among French artists visiting Italy: drawing young Italian women in regional dress. He would have been aware of precedents by Nicolas Vleughels, Jean Barbault, and Jean-Baptiste Greuze, if not from the works themselves, then from the engravings made after them, which featured full-length figures, detailed costumes, and identifying captions.

In David's Young Woman of Frascati, the subject is shown standing and in strict profile, with a long headscarf falling to a point behind her back and a tight-waisted, striped dress embellished with ribbons at the shoulder. However, unlike the earlier tradition which focusing on details of dress, here the subject is presented at half-length and bathed in natural light, her fresh features and upswept hair outshining the details of her costume.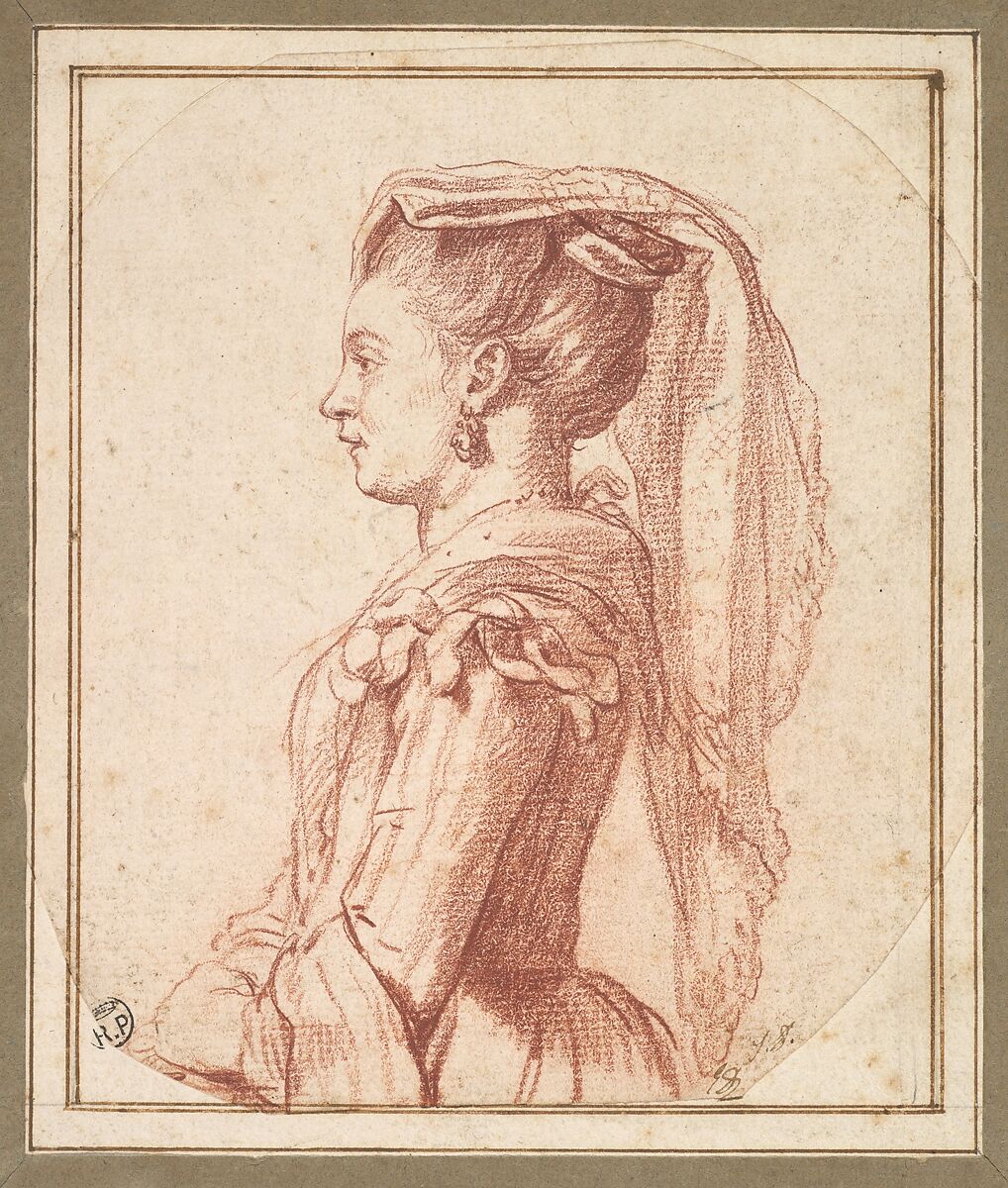 This artwork is meant to be viewed from right to left. Scroll left to view more.