Bodhisattva, probably Avalokiteshvara (Guanyin)
On view at The Met Fifth Avenue in Gallery 206
Large-scale sculptures of bodhisattvas wearing extraordinary jewelry epitomize stylistic and iconographic innovations in Chinese sculpture from the second half of the sixth century. The astonishing jeweled harness adorning this bodhisattva is made up of two long strands of pearl-like clusters and multifaceted beads. Some elements, such as the triangular pendants, have Chinese precedents. Others, such as the pearl cabochons, derive from Central Asian traditions. The appearance of such elaborately figural sculptures, which later became standard in Chinese Buddhist art, attests to a growing devotion to Avalokiteshvara in the second half of the sixth century. It is possible that the jewels refer to a passage in the Lotus Sutra in which the historical Buddha Shakyamuni and another bodhisattva extol Avalokiteshvara's great compassion and presents him with a pearl necklace as a symbol of his benevolence.
#119. Bodhisattva, probably Avalokiteshvara (Guanyin)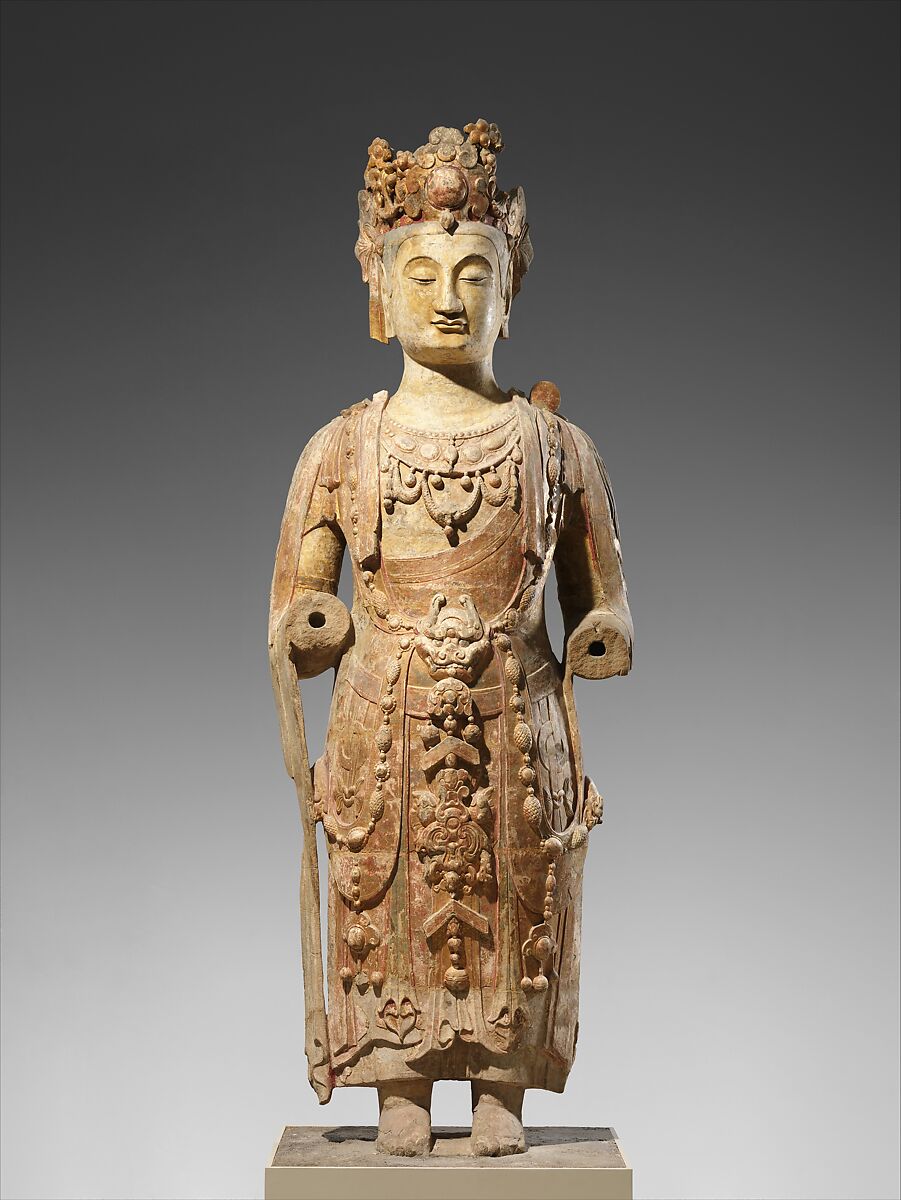 This artwork is meant to be viewed from right to left. Scroll left to view more.