The Coronation of the Virgin
Annibale Carracci Italian

Not on view
This majestic picture—a window onto heaven—was painted for Cardinal Pietro Aldobrandini (1571–1621) following the artist's arrival in Rome in 1595. In it Annibale brings together two currents of Italian painting: a north Italian sensitivity to the effects of natural light and color, and the spatial organization and idealized figures associated with Raphael. The figure of God the Father was based on an ancient Roman sculpture of Jupiter. Together with Caravaggio, Annibale Carracci was the most influential painter of the seventeenth century and the main figure in the development of classicism.
#5209. The Coronation of the Virgin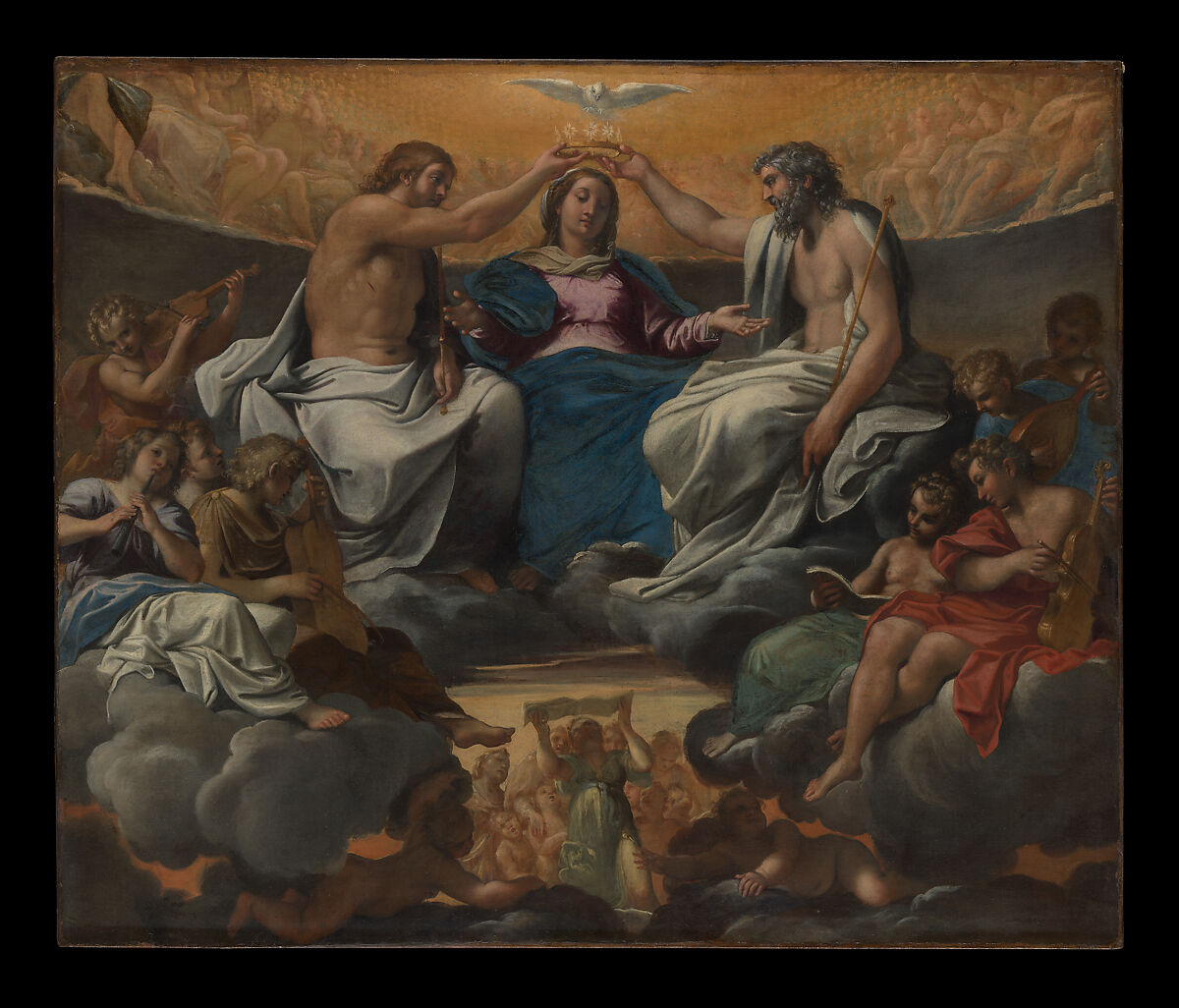 This artwork is meant to be viewed from right to left. Scroll left to view more.