Michelangelo Buonarroti (1475–1564)
Attributed to Daniele da Volterra Italian

Not on view
This unfinished portrait has been identified as the work of Daniele da Volterra, Michelangelo's faithful follower and the author of a bronze bust of the great Florentine artist. Indeed, an inventory drawn up after Daniele's death lists "a portrait of Michelangelo on panel." The source for numerous copies, the portrait was probably painted about 1545, when Michelangelo would have been around seventy.

Although the work looks unfinished, Daniele has fully described the sculptor's features and his left hand, almost as though recalling Michelangelo's notion that, "It is necessary to keep one's compass in one's eyes and not in the hand, for the hands execute, but the eye judges."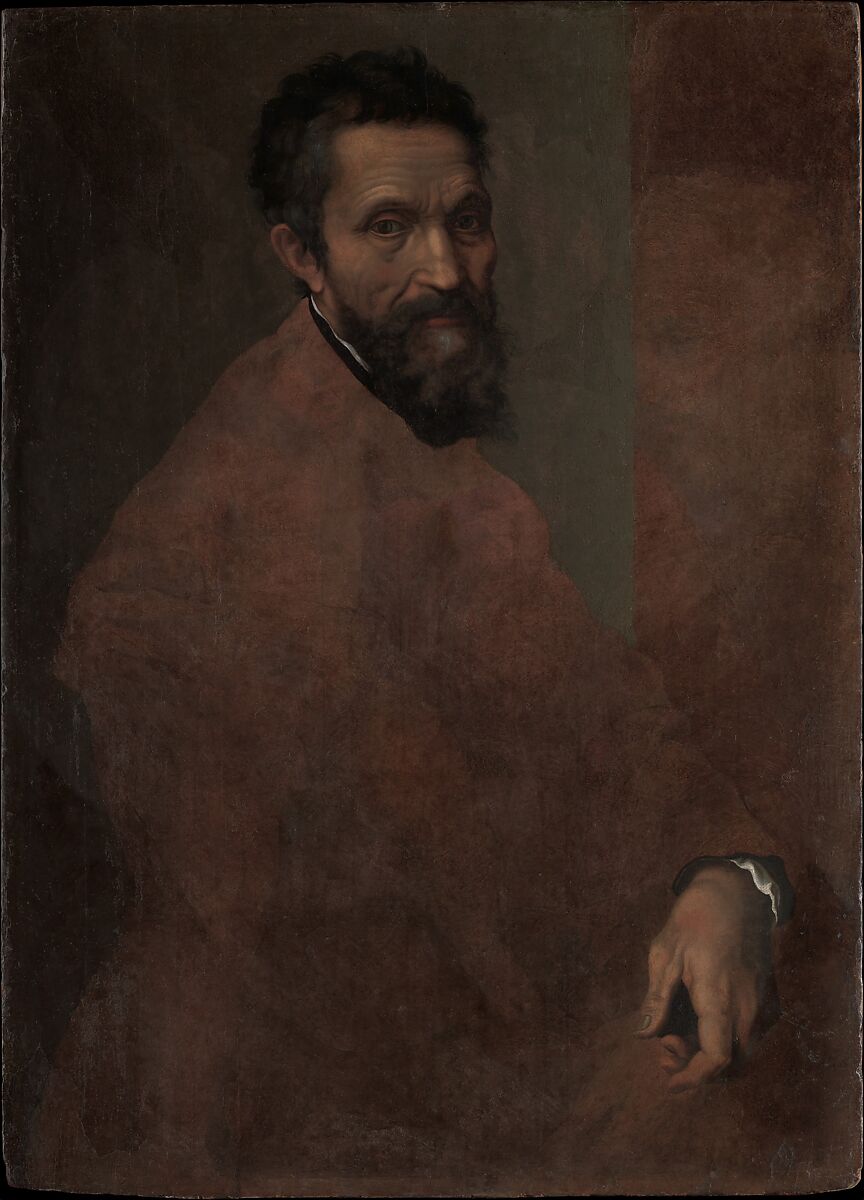 This artwork is meant to be viewed from right to left. Scroll left to view more.