The Dream of Aeneas
Salvator Rosa Italian

Not on view
This picture, with the artist's characteristic rugged figures, is an evocative visualization of the foundation of Rome as described in Virgil's Aeneid (1st c. B.C.). While Aeneas sleeps on the banks of the river Tiber, "there appeared to him the God of the place, old Tiber himself, who arose from his pleasant stream amid poplar leaves. A fine linen clothed him in gray raiment, and shady reeds covered his hair. Then he spoke to Aeneas, and assuaged all his care with his words . . . . 'This spot shall be the place for your city.'"
#5206. The Dream of Aeneas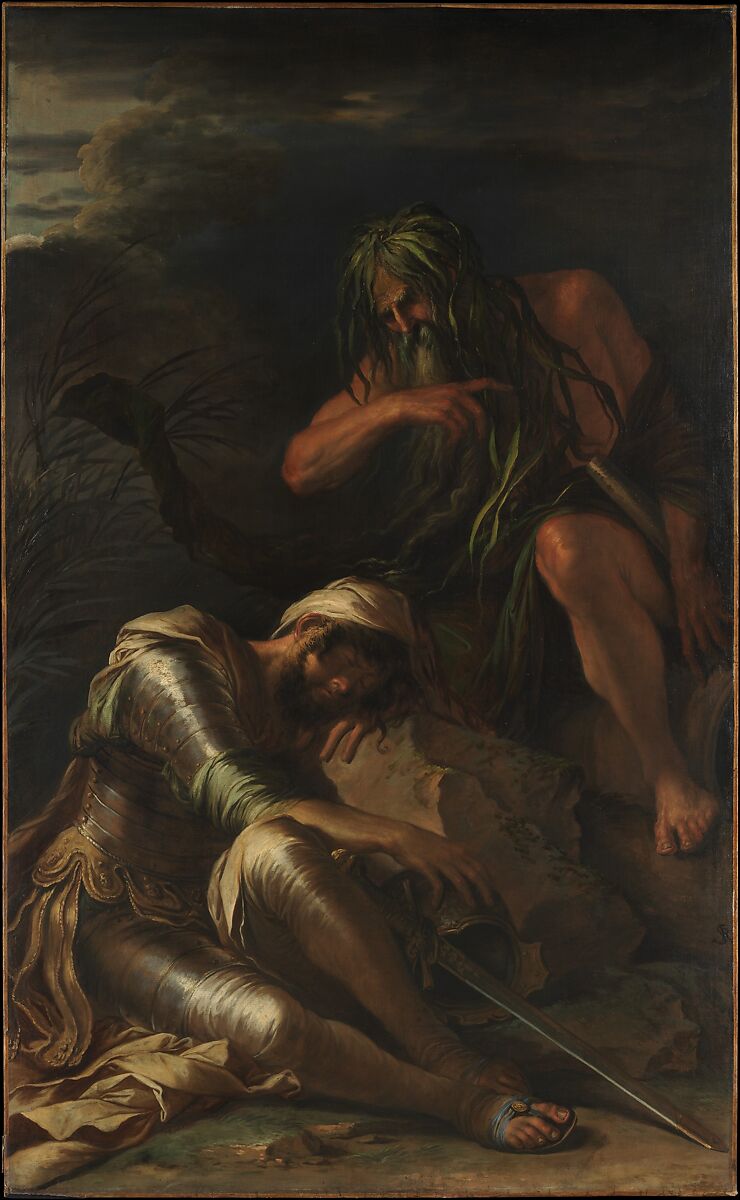 This artwork is meant to be viewed from right to left. Scroll left to view more.