Battle between Christians and Muslims at El Sotillo
Francisco de Zurbarán Spanish

On view at The Met Fifth Avenue in Gallery 961

Between 711 and 1492, Muslim North Africans occupied parts of modern-day Spain and Portugal, battling with native Christian rulers. These religious wars became reference points in Spanish culture for rooting out Muslim populations, traditions, and languages. This painting, part of an enormous altarpiece at the Carthusian monastery in Jerez de la Frontera, commemorates an event that allegedly took place in 1370, when a divine light illuminated the night sky, revealing Muslim troops who were about to ambush Christian forces. By carefully orchestrating contrasts of light and dark, Zurbarán balances attention between the divine intervention, embodied by the Virgin Mary and Christ, and the ensuing earthly battle.
#5158. The Battle between Christians and Moors at El Sotillo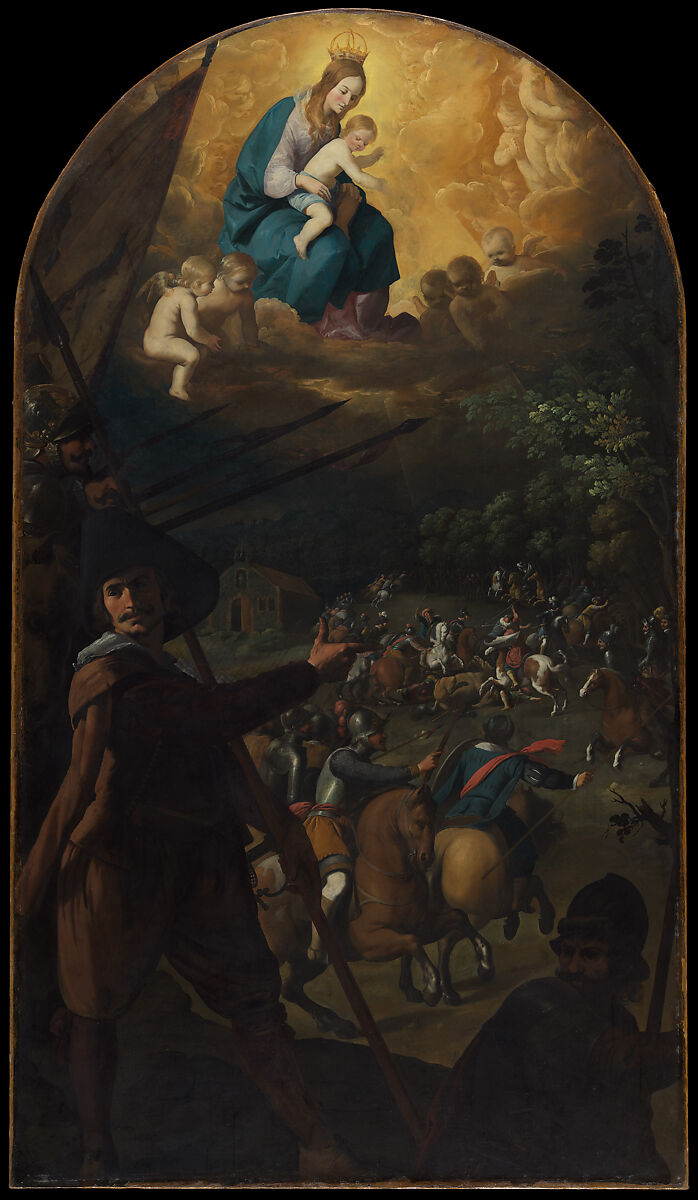 This artwork is meant to be viewed from right to left. Scroll left to view more.