Musical Stone with Theme of the "Hundred Antiques"
Qing dynasty (1644–1911), Qianlong period (1736–95)
Not on view
The association of bells and stone chimes with ancient ritual made them ideal subjects for reproduction as decorative objects. In the late eighteenth century, when the supply of jade was plentiful, archaistic bells and fanciful stone chimes were made from the precious material. The fashion for this type of jade object probably began in the imperial workshops during the Qianlong reign (1736–95) and continued in commercial enterprises through the nineteenth century.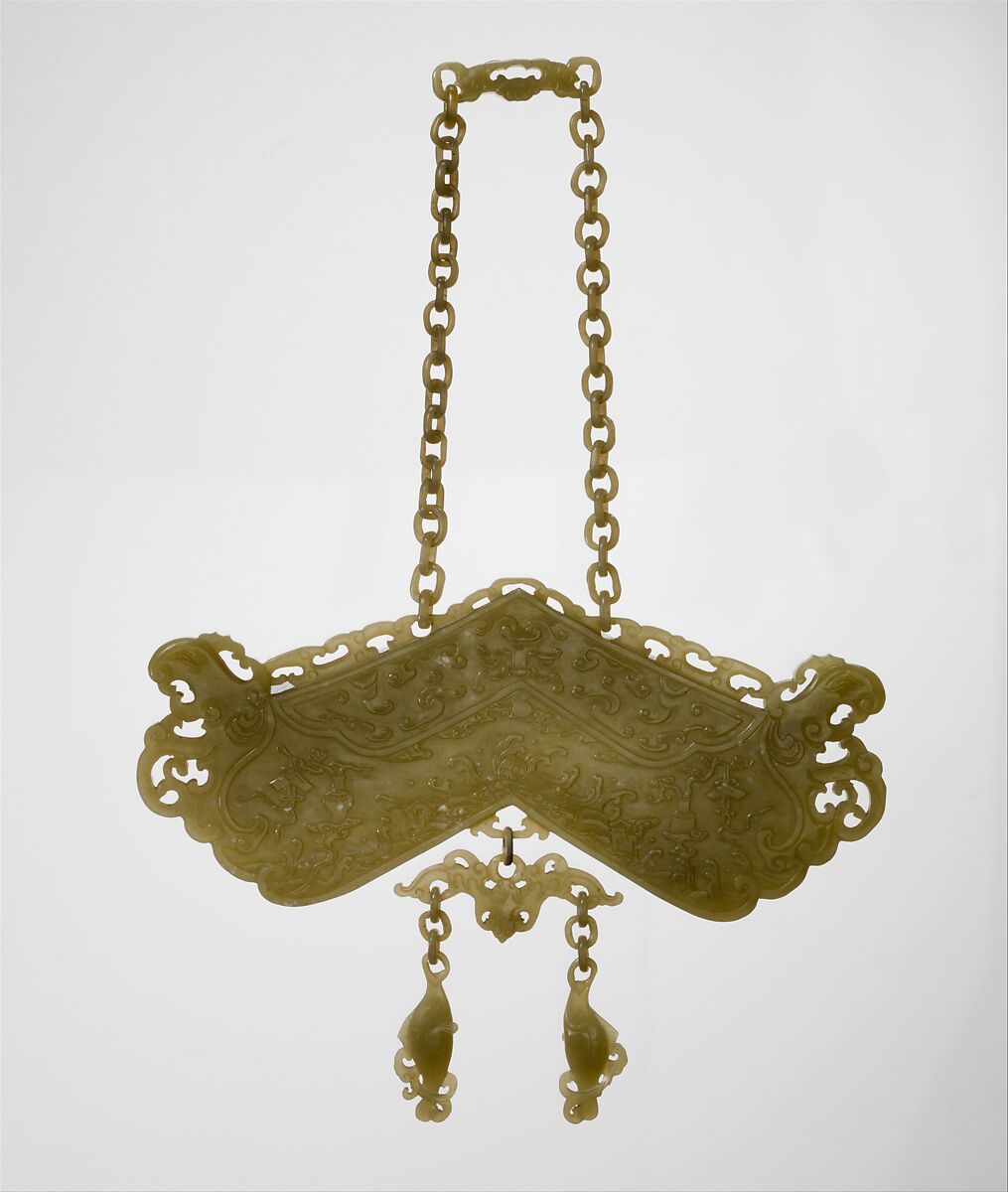 This artwork is meant to be viewed from right to left. Scroll left to view more.