Charles Maurice de Talleyrand Périgord (1754–1838), Prince de Bénévent
baron François Gérard French

On view at The Met Fifth Avenue in Gallery 633

Talleyrand commissioned this portrait after he resigned from his position as minister of foreign affairs in protest against Napoleon's insatiable military ambition. Gérard knew Talleyrand personally and carefully balanced the sitter's ease with an imposing presence and unrevealing expression. Talleyrand's face and clothing are reserves of calm relative to the highly worked gilt chair and desk, details that the artist used to animate the surface. Gérard meticulously included the insignias representing Talleyrand's many honors, which the artist updated after the Congress of Vienna in 1815, when Talleyrand was instrumental in the restricting of post-Napoleonic Europe and was bestowed the Order of the Golden Fleece.
#5223. Charles Maurice de Talleyrand Périgord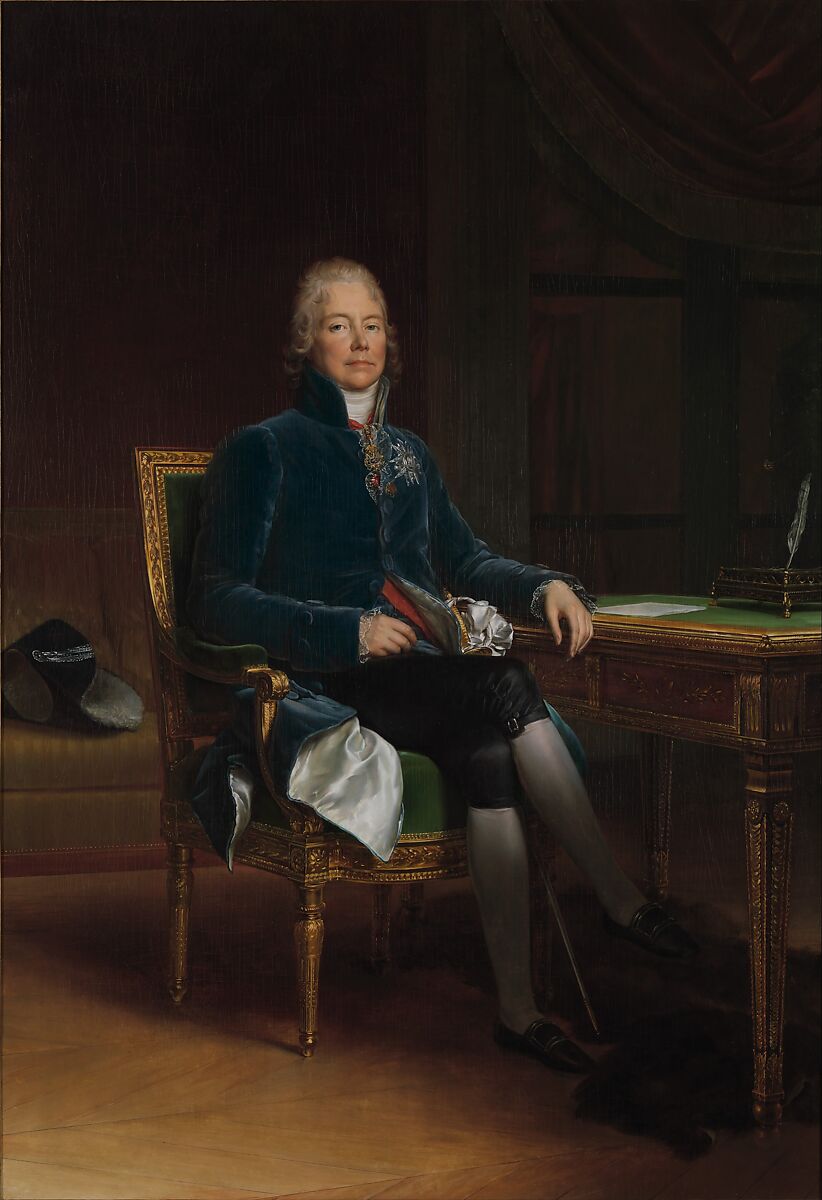 This artwork is meant to be viewed from right to left. Scroll left to view more.