Winter Landscapes and Flowers
Qian Weicheng Chinese

Qing dynasty (1644–1911)
Not on view
Qian Weicheng was one of the foremost Orthodox School landscapists and flower painters of the eighteenth century. Enjoying a brilliant official career, Qian rose to the rank of vice-president of the Board of Works. At the same time, the Qianlong emperor considered him to be one of the outstanding painters of the age. In over twenty years' service at court, Qian Weicheng produced more than 275 paintings for the emperor. Even after Qian's death in 1772, the emperor continued, as on this album, to add appreciative inscriptions.

This album originally formed part of a four-volume set depicting scenery and flowers of the four seasons. Representing the varied faces of winter, the twelve paintings in the album alternate between the soft grays and muted colors of wintry landscapes and the intense colors of seasonal flowers.
#7342. Winter Landscapes and Flowers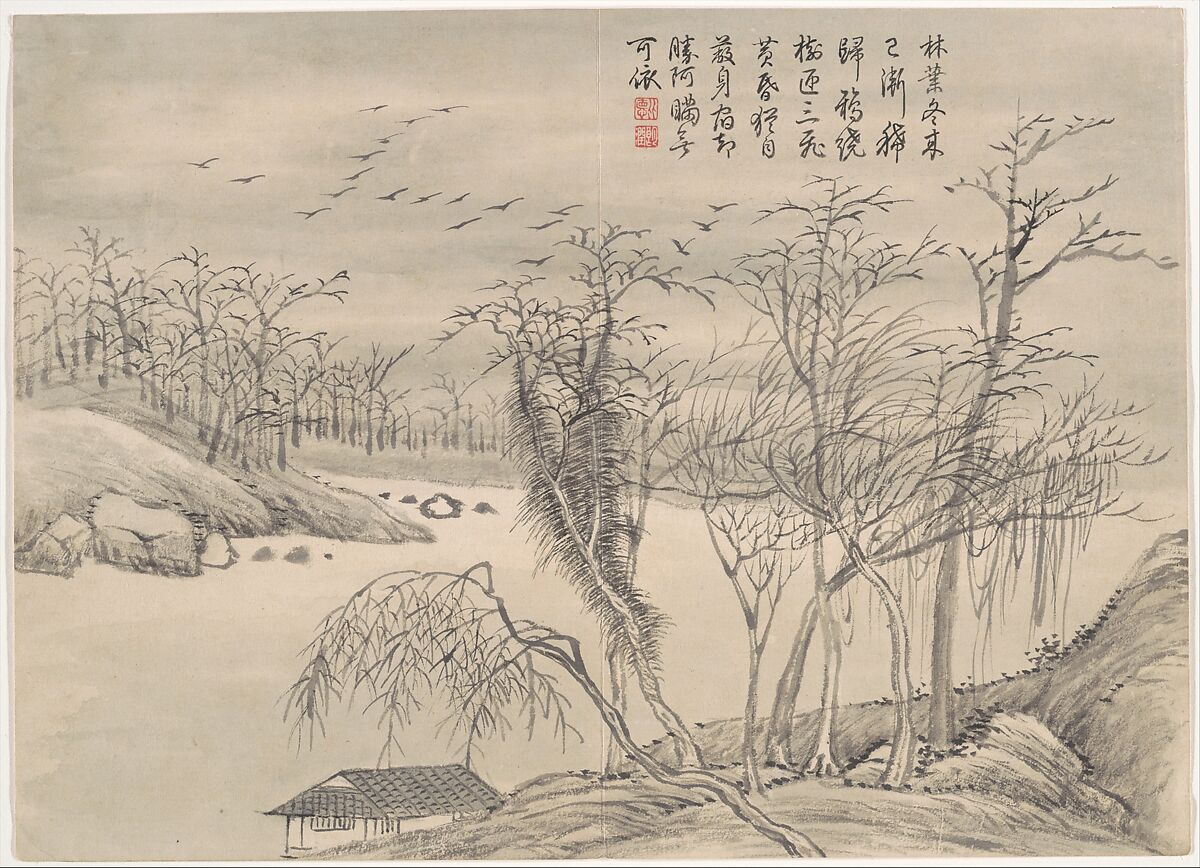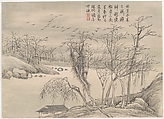 This artwork is meant to be viewed from right to left. Scroll left to view more.