"Universal Gateway," Chapter 25 of the Lotus Sutra
Calligrapher: Sugawara Mitsushige Japanese

On view at The Met Fifth Avenue in Gallery 223
One of the masterworks of the Met's Buddhist painting collection, this handscroll is the earliest known painted version of the twenty-fifth chapter of the Lotus Sutra, which is known as the "Universal Gateway of the Bodhisattva Perceiver of the World's Sounds." The text of the sutra is interspersed with thirty-four colorful images that celebrate the merciful acts of the bodhisattva Kannon (Sanskrit: Avalokiteshvara).

According to the inscription, this work was modeled after a Chinese printed book of 1208, which in turn was based on an earlier painted handscroll. The anonymous artist transforms the Chinese original through the inclusion of indigenous yamato-e (traditional Japanese painting style) elements, especially in the landscapes.
#8802. "Universal Gate" Chapter 25 from the Lotus Sutra (Illustrated Sutra of The Miracles of Kannon)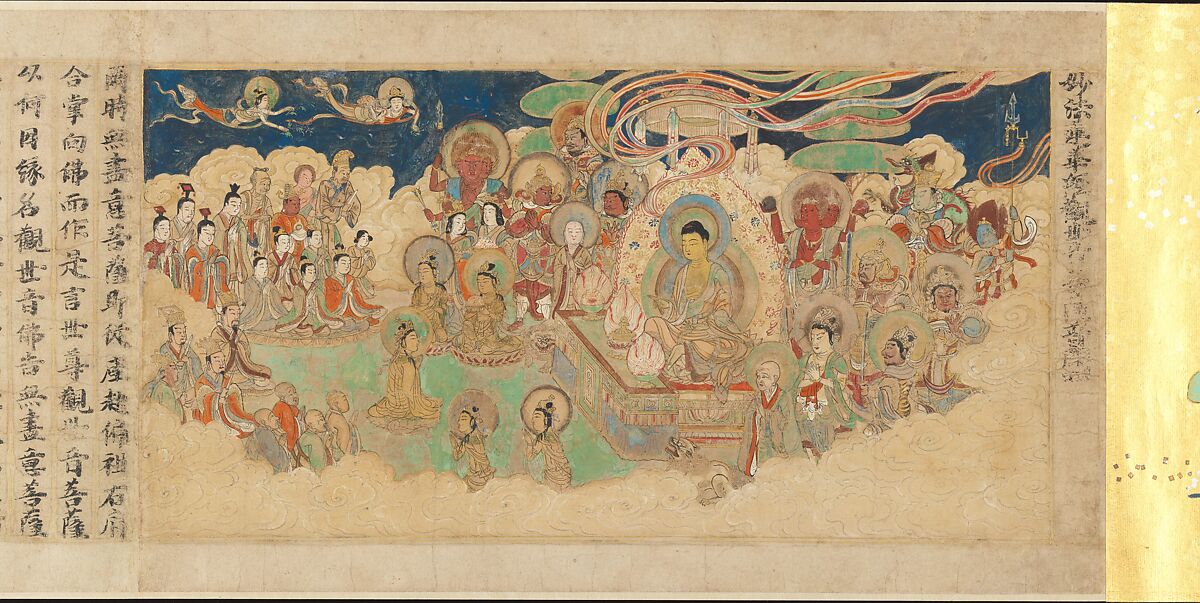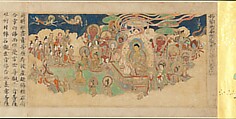 This artwork is meant to be viewed from right to left. Scroll left to view more.