Jizō, Bodhisattva of the Earth Store (Kshitigarbha)
On view at The Met Fifth Avenue in Gallery 225
Here, the bodhisattva Jizō—referred in Sanskrit as Kshitigarbha—takes the guise of an itinerant monk. He holds in his left hand a wish-fulfilling jewel and in his right hand a monk's staff with six rings that jingle to announce his arrival. From hell to paradise, Jizō's compassionate presence illuminates the righteous way, and he saves from harm those who call out to him.

The beautiful flowing movement of the garment helps to date this work to the early Kamakura period. Traces of richly colored paint and cut-gold decoration remain on the lower half of the sculpture, providing a rare glimpse of the work's original condition.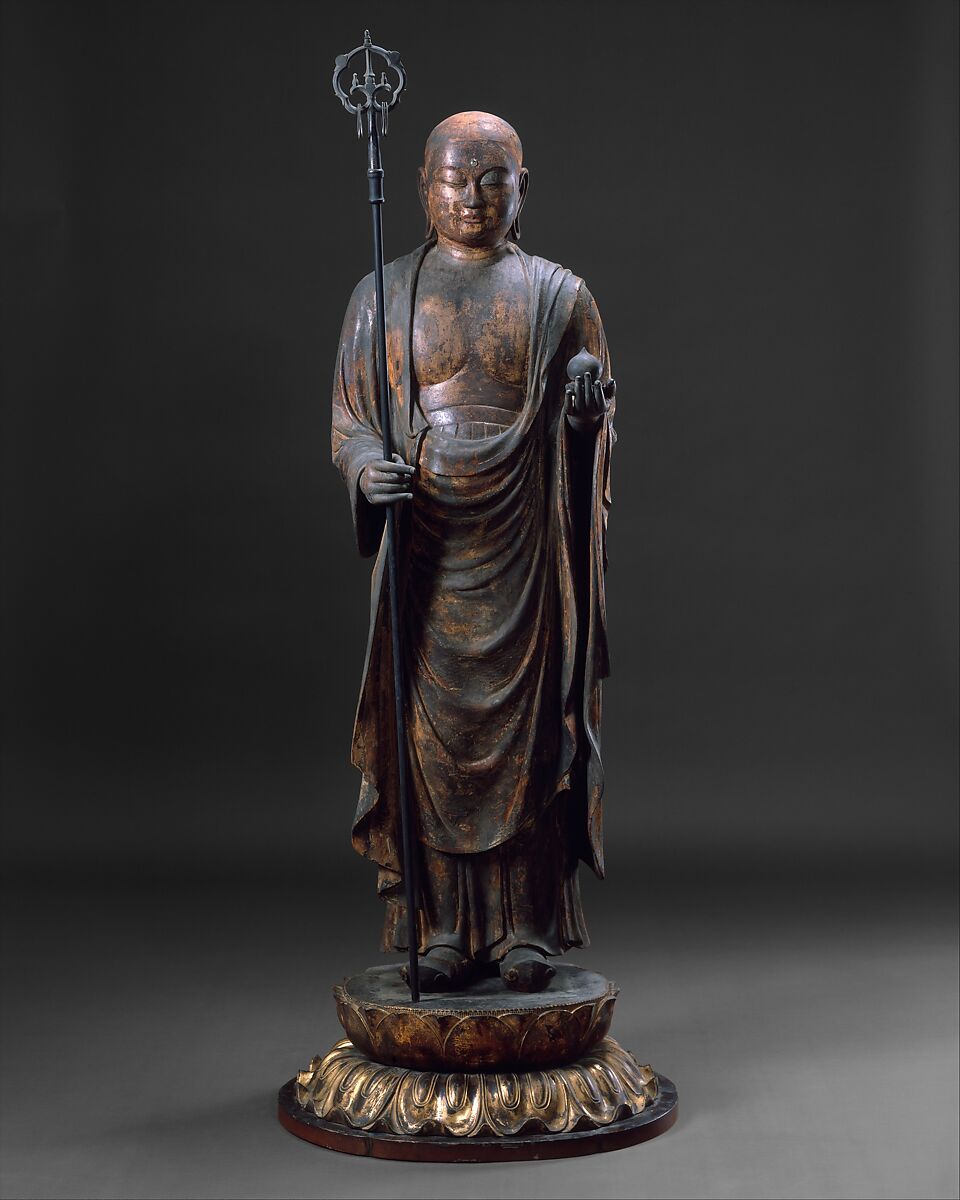 This artwork is meant to be viewed from right to left. Scroll left to view more.