Pierced Window Screen
On view at The Met Fifth Avenue in Gallery 450
Jalis, or pierced screens, were used extensively in Indian architecture as windows, room dividers, and railings. In the course of the day, the movement of their patterns in silhouette across the floor would enhance the pleasure of their intricate geometry. This jali, one of a pair, would have formed part of a series of windows set in an outside wall, as suggested by the weathering on one side. They are attributed to the reign of the Mughal emperor Akbar (r. 1550–1605), when red sandstone was the favored building material.
#6728. Two Pierced Screens
Playlist

6728. Two Pierced Screens

1160. Kids: Two Pierced Screens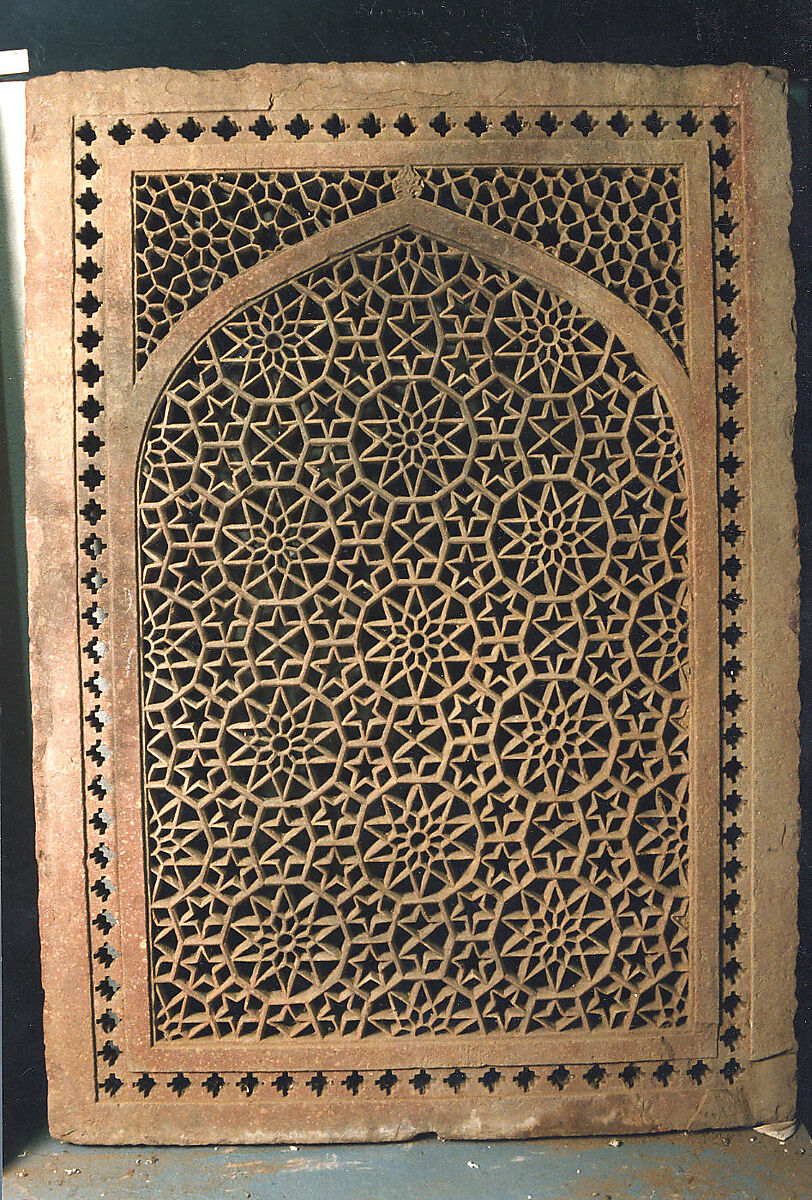 This artwork is meant to be viewed from right to left. Scroll left to view more.