Landscape in Moonlight
Kano Tan'yū Japanese

Not on view
Kano Tan'yū brilliantly recasts landscape motifs taken from the traditional subject Eight Views of Xiao and Xiang Rivers. In an ethereal panoramic view, the artist balances unpainted void with painted form and exploits the separate-but-linked quality of the triptych format. These paintings (1975.268.49–.51) by Tan'yū, the Tokugawa shogunate's official painter (goyō-eshi), reveal a striking shift of taste from the lush heroic style of the Momoyama period (late sixteenth to early seventeenth century) to the more subdued and erudite style of the Kano school, which dominated Japanese art through the Edo period.

All three scrolls bear the signature "Hōin Tan'yū," which indicates that they were made after the influential painter was granted the honorific title Hōin (Seal of the Buddhist Law) from the palace in 1662 at age sixty-one.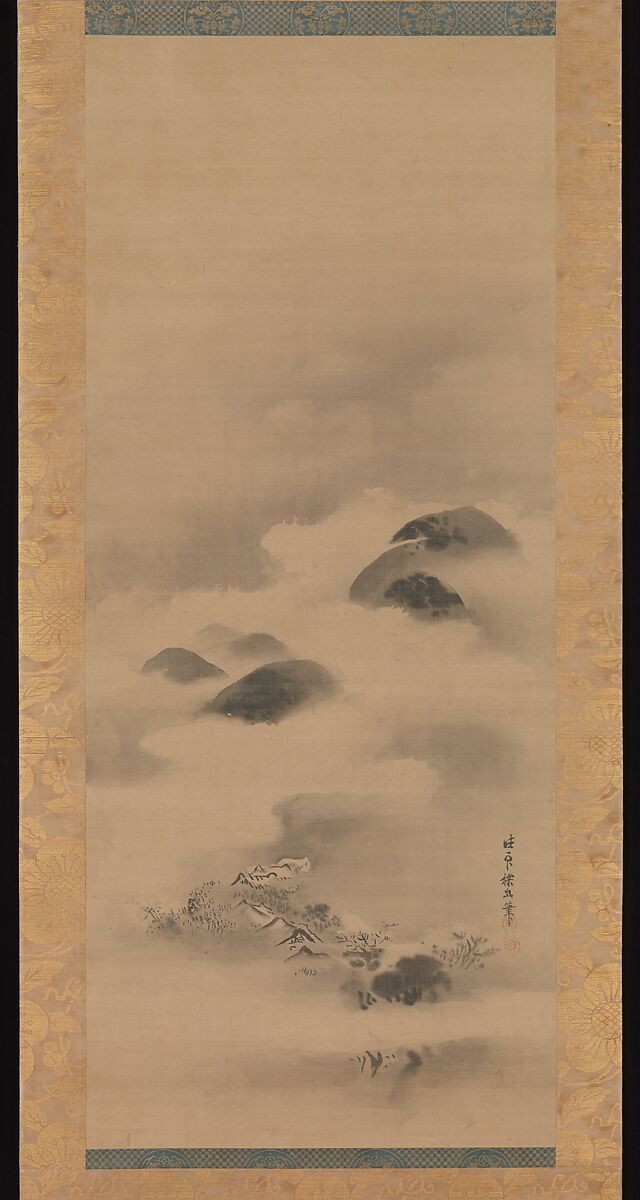 This artwork is meant to be viewed from right to left. Scroll left to view more.