Flowers, fish, and crabs
Liu Jie Chinese

On view at The Met Fifth Avenue in Gallery 210
This painting by the court master Liu Jie juxtaposes a large perch with many smaller fish and a variety of flora and fauna, including narcissus in bloom, lily pads, grasses, grain, a crab, and frogs. The effect is one of civilized tranquility in which the large fish, symbolizing a person of obvious stature, swims quietly along a peaceful riverbank. Both the fish and grain symbolize wealth, and the overall impact of the image is suggestive of abundance and reward. Some pictorial elements—perch, grain, and crab—also create a visual pun with a homophonous wish for "peace and harmony in the entire palace," which makes it clear that this picture was intended for the emperor.

Liu Jie's formal signature, which gives his title as Commander in the Embroidered Uniform Guard, on Appointment to the Wenhua Palace, confirms that this was an imperial commission. The Wenhua Palace was one of the halls in the Forbidden City at which court painters served. Liu's rank of commander was very near the highest to which a painter could aspire. Both Liu's grandfather and father had also held this title as court artists, and Liu Jie would have been entitled to inherit this rank after his father's death, which apparently occurred only a few years after Liu received his first court title in 1477.
#7624. Perch, Grain, and Crab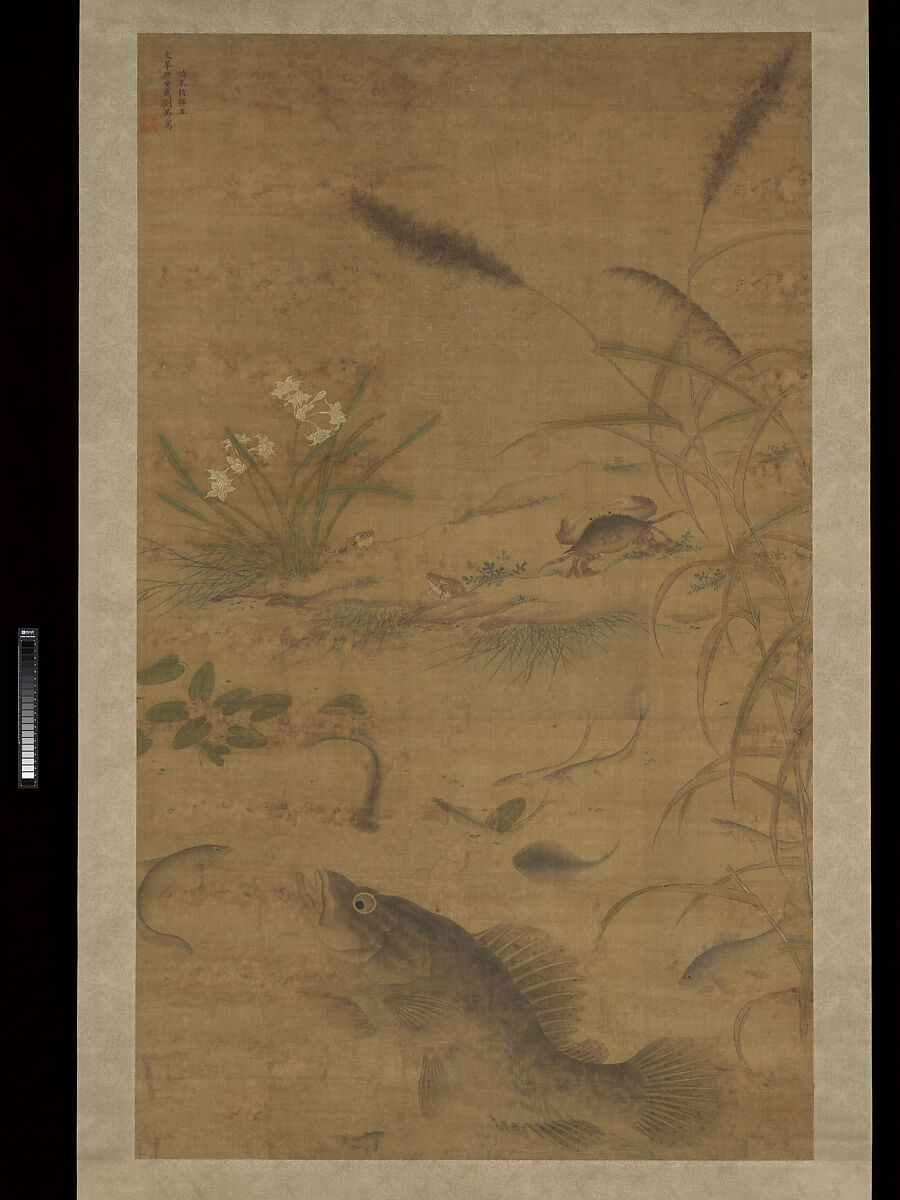 This artwork is meant to be viewed from right to left. Scroll left to view more.