Drinking and Composing Poetry
Yao Shou Chinese

On view at The Met Fifth Avenue in Gallery 210
Yao Shou left government service in 1468 and retired to Jiaxing, hometown of the Yuan artist Wu Zhen (1280–1354), to devote himself to self-cultivation and the arts. Taking Wu Zhen's paintings as his model, Yao Shou had an important influence on Suzhou (Wu school) artists through his friendship with the Suzhou amateur Shen Zhou (1427–1509).

Yao's round brush lines, vigorous dotting, and subtle ink washes in Drinking to the Accompaniment of Letters derive from Wu Zhen; the same vocabulary of brushstrokes forms the basis of Shen Zhou's painting style. In subject matter, too, Yao's focus on his garden retreat—represented by the Yuan convention of a thatched hut—presages Wu school artists' fondness for depicting the gardens and specific topographic sites where they gathered to create or appreciate poetry and paintings.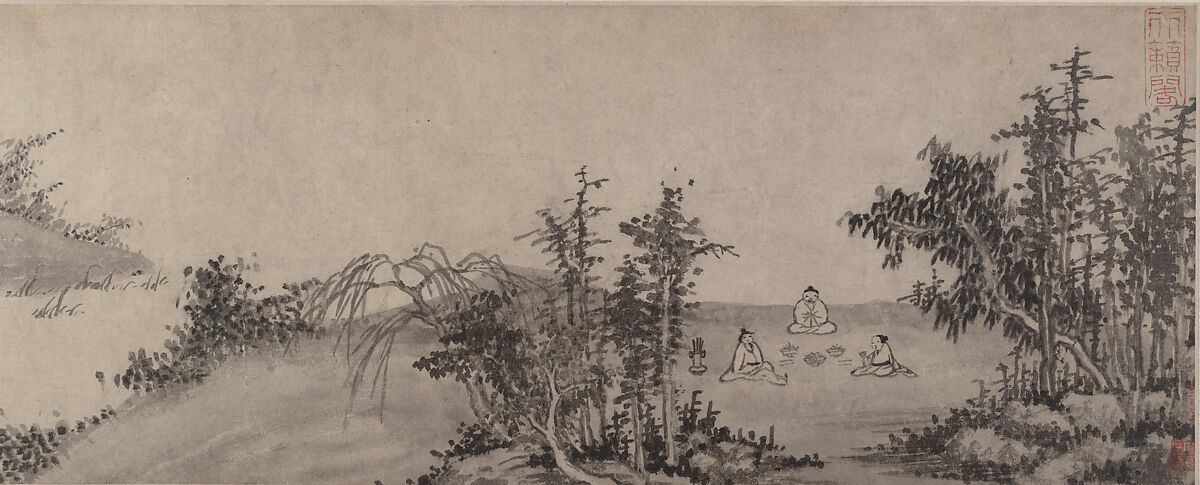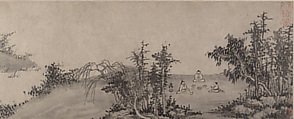 This artwork is meant to be viewed from right to left. Scroll left to view more.