Two hawks in a thicket
Lin Liang Chinese

Not on view
One of the leading court painters of bird-and-flower scenes, the Cantonese artist Lin Liang specialized in bold, expressive, monochrome depictions of birds in the wild.

Never before had there been such hawks as those painted by Lin Liang. Standing like monuments to strength and courage on the highest frozen peaks swept by bitter winds, living in worlds that lesser creatures could not inhabit, Lin's great birds are embodiments of heroism. In contrast to his usual image of hawks silhouetted against the sky and surveying their surroundings from a high perch, however, these noble birds appear withdrawn and reclusive, inviolable and inaccessible, as if lost in a dense forest of old trees and thick bamboo where no one could possibly reach them.
#7339. Two Hawks in a Thicket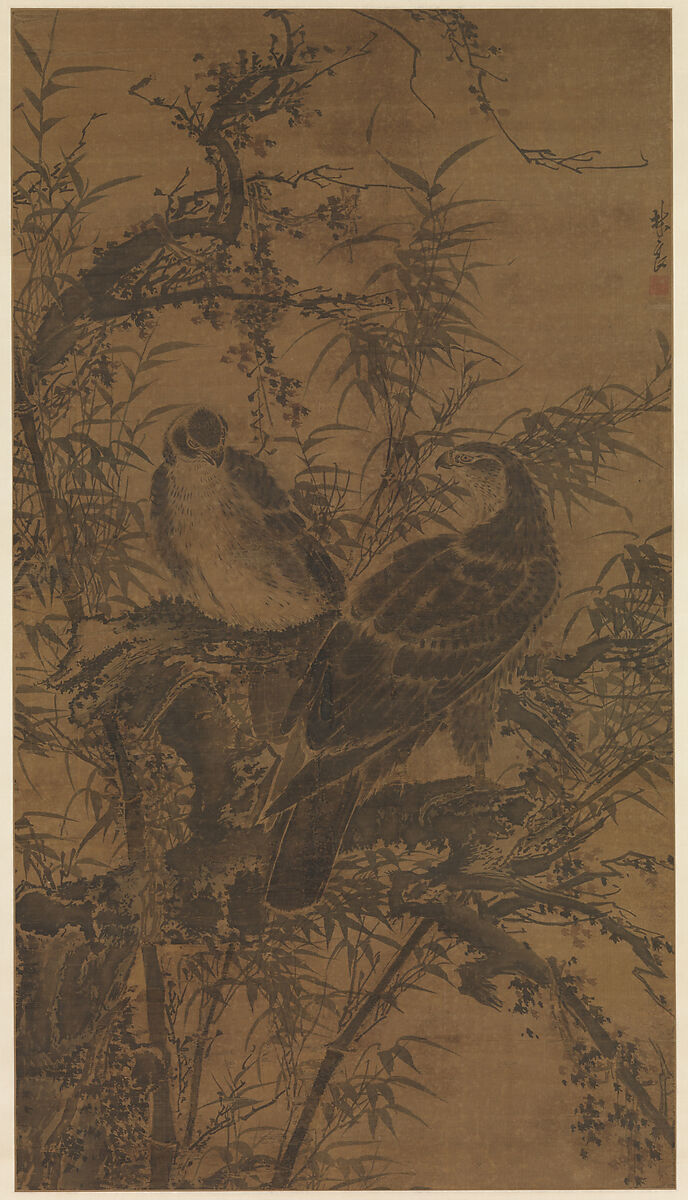 This artwork is meant to be viewed from right to left. Scroll left to view more.