Reliquary Bust of Saint Yrieix
On view at The Met Fifth Avenue in Gallery 304
Saint Yrieix, whose skull was once contained in this reliquary, was the sixth-century founder of a monastery in the town south of Limoges that now bears his name. A special veneration of reliquaries in the form of the heads of local saints developed in the Limoges region during the Middle Ages, a devotion that continues to the present day. On feast days the image would have been carried in procession through the streets and then placed on the altar for veneration by the faithful.

The silver image originally covered a wooden core, which is exhibited nearby. Though carefully carved, it was not originally intended to be seen, but to give shape to and to provide support for the precious metal sheathing. Once the skull was set in place this wooden core, though sensitively carved, would have been completely obscured by sheets of silver. The precious material evoked the saint's heavenly countenance, while the skull imparted a sense of his abiding authority.
#3125. Reliquary Bust of Saint Yrieix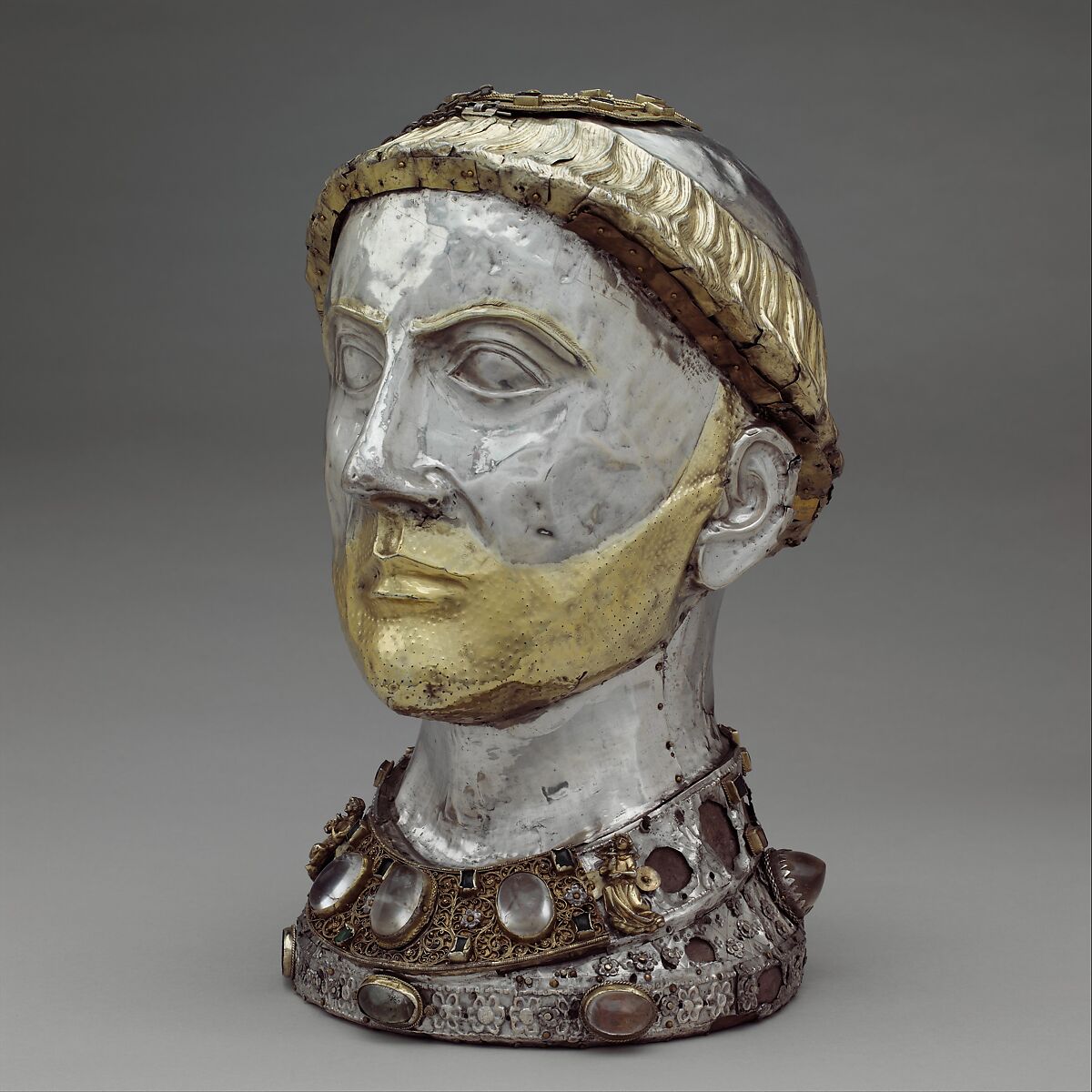 This artwork is meant to be viewed from right to left. Scroll left to view more.