Temple Pendant with Two Birds Flanking a Tree of Life (front) and Geometric Lead Motifs (back)
On view at The Met Fifth Avenue in Gallery 300
When Kyivan Rus, a powerful new state to the north of the Byzantine Empire, accepted Christianity as its official religion in 988, the aristocracy also adopted the manners and dress of the Byzantine court. Local artists soon produced their own versions of Constatinopolitan fashions. This temple pendant of precious metals worked in cloisonné enamel or niello are local variants of the more intricately detailed works made for the Byzantine court.

As in Byzantium, temple pendants may have been worn next to the face by both the men and the women of Rus. The works shown here were perhaps buried by their owners when the Mongol armies under Batu Khan sacked Kyiv in 1240.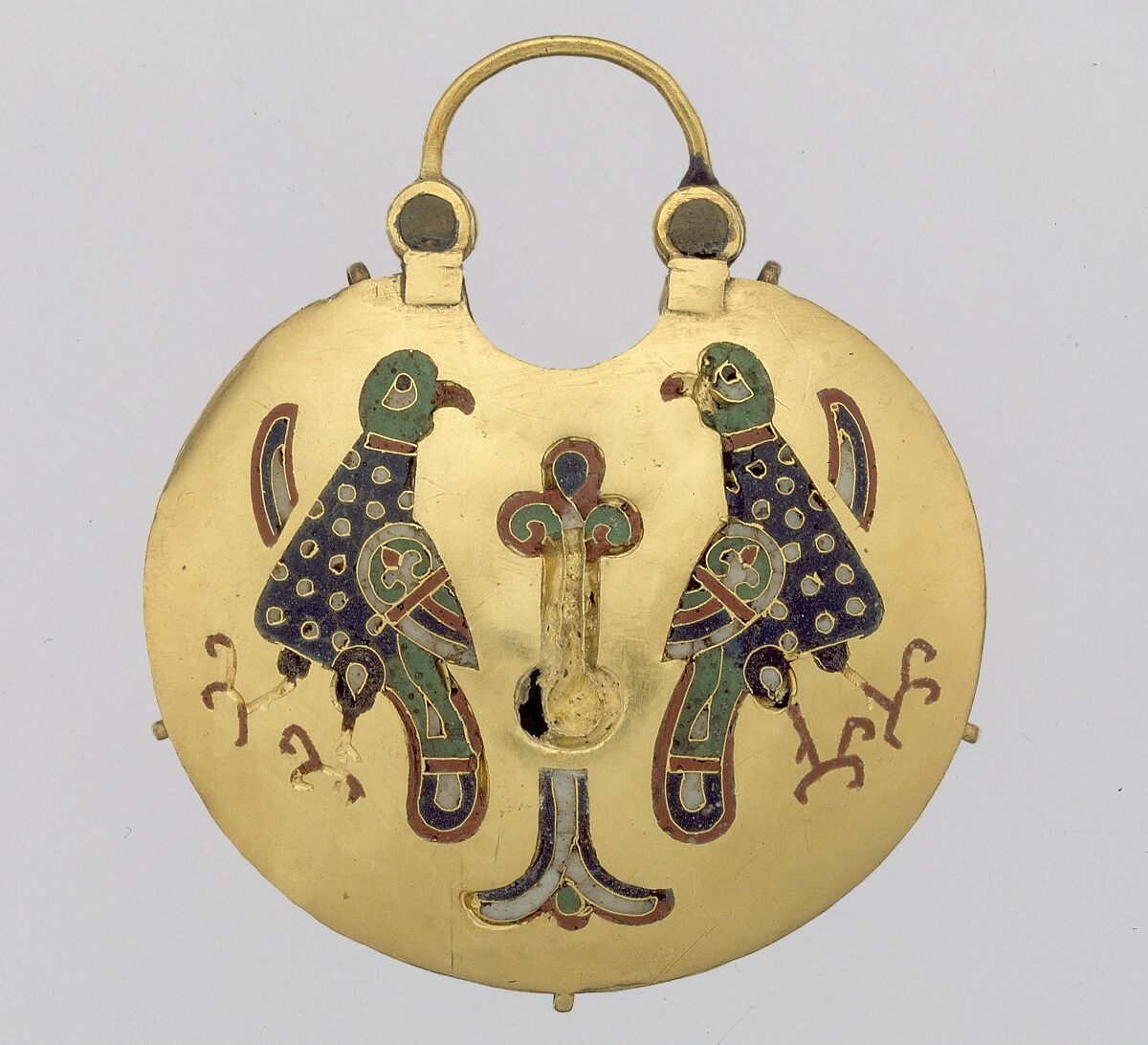 This artwork is meant to be viewed from right to left. Scroll left to view more.