Collar Pendant
On view at The Met Fifth Avenue in Gallery 301
This pendant, which would have originally been strung closely with perhaps nine others to form a flat, collar-like necklace, comes from the grave of a sixth-century Ostrogothic woman in Domagnano, Italy. It was discovered by a farmer in 1892, and subsequently sold off to several different collectors. All the pieces from the find exhibit the same characteristics: almost pure gold, into which various cloisonné fillings are set—such as pearl, colored paste, lapis lazuli, and of course garnets like the ones shown here.

The importance of this piece, apart from its beauty, lies in the fact that it proves not only the presence of the Goths in northern Italy around the year 500, but also some degree of settlement there by them—to the extent of burying their dead in the area.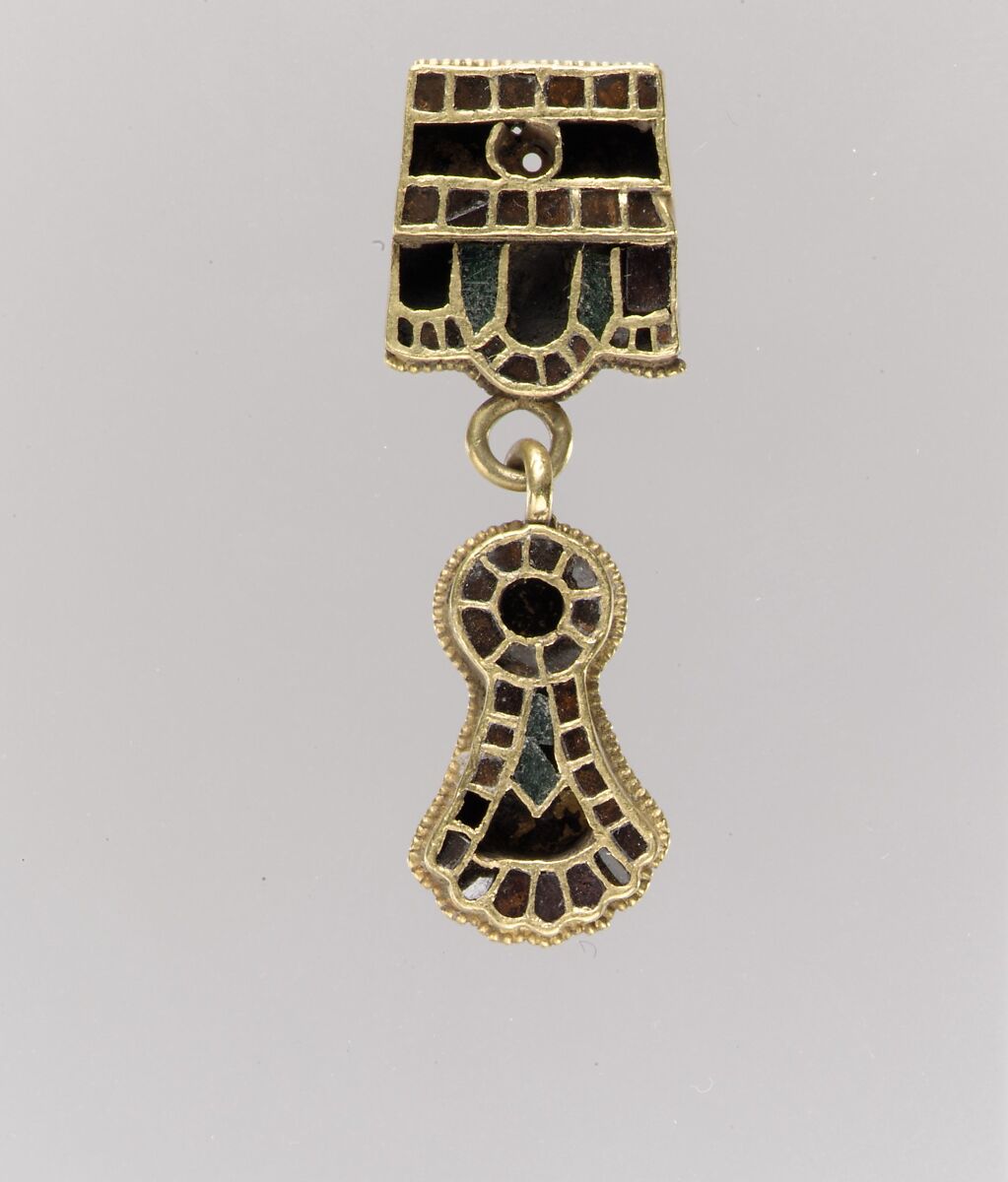 This artwork is meant to be viewed from right to left. Scroll left to view more.