Scenes from the Legend of Saint Vincent of Saragossa and the History of His Relics
On view at The Met Fifth Avenue in Gallery 304
The monks of Saint-Germain-des-Prés had a special devotion for Saint Vincent (d. 304), as their abbey had been founded to receive a relic of the saint's tunic. The relic had been transported from Spain by the Merovingian king Childebert (d. 558), who is shown here on horseback. The remaining scenes of this window, which is a composite from a larger ensemble, illustrate Saint Vincent's confrontations with the Roman proconsul Dacian. These include, from the bottom: two guards before Dacian; Bishop Valerius and Saint Vincent in chains with Dacian condemning them; King Childebert and King Clothar on their way to Spain; Valerius and Vincent led to prison; Vincent's body thrown into the sea and a man blowing an oliphant from a tower. A censing angel and tower decorate the uppermost panel of the window.

Like the contemporary, famous windows of Louis IX's royal chapel, Sainte-Chapelle, these panels make it clear that by the middle of the thirteenth century Paris was the leading center for a new, expressive style of glass painting.
#107. The Director's Tour, First Floor: Scenes from the Legend of Saint Vincent of Saragossa and the History of His Relics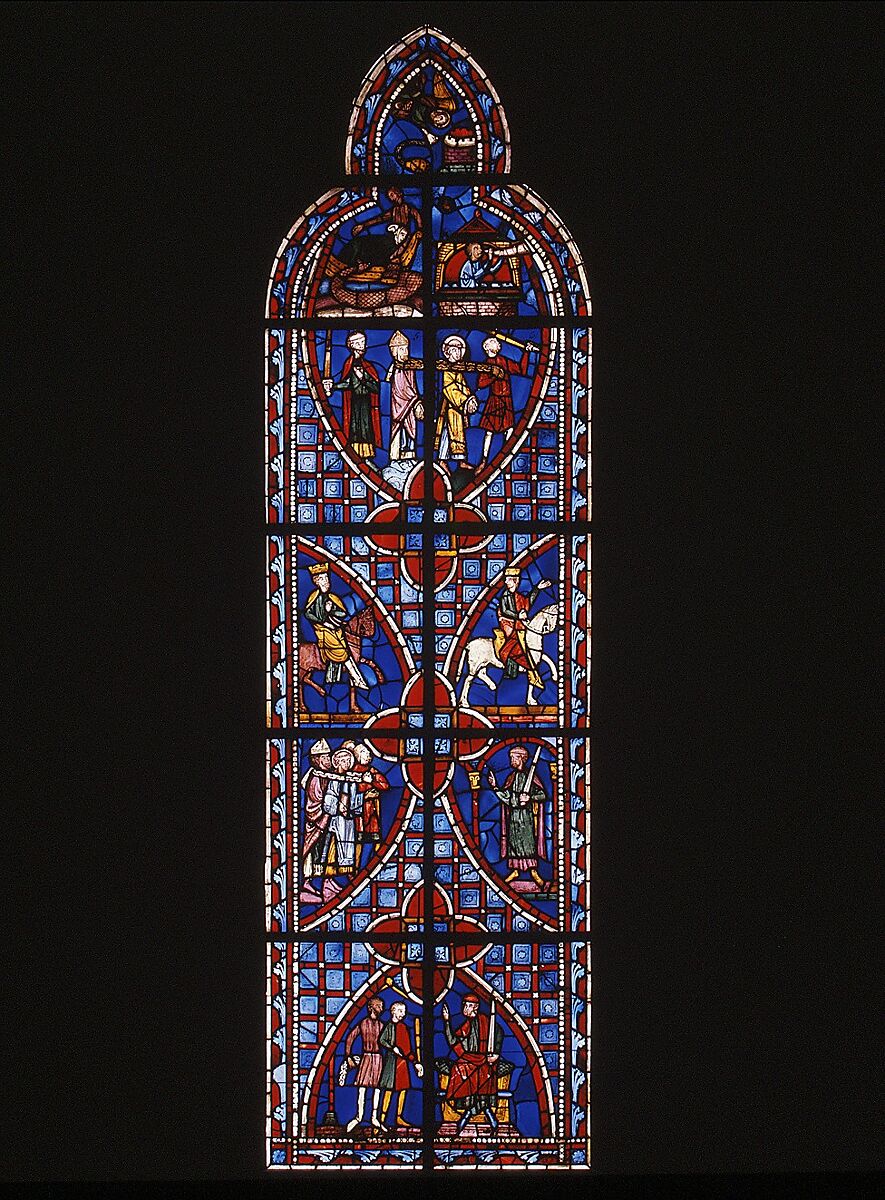 This artwork is meant to be viewed from right to left. Scroll left to view more.