Manuscript Leaf with the Assumption of the Virgin in an Initial V, from an Antiphonary
Niccolò di ser Sozzo Italian

Not on view
The Assumption of the Virgin, celebrated on August 15, is an especially important holiday in Siena. Niccolò di ser Sozzo, one of the city's renowned illuminators of the fourteenth century, painted it numerous times. The Virgin Mary, in a diaphanous gown, rises effortlessly as choirs of angels guide her path.
#2841. The Assumption of the Virgin in an Initial V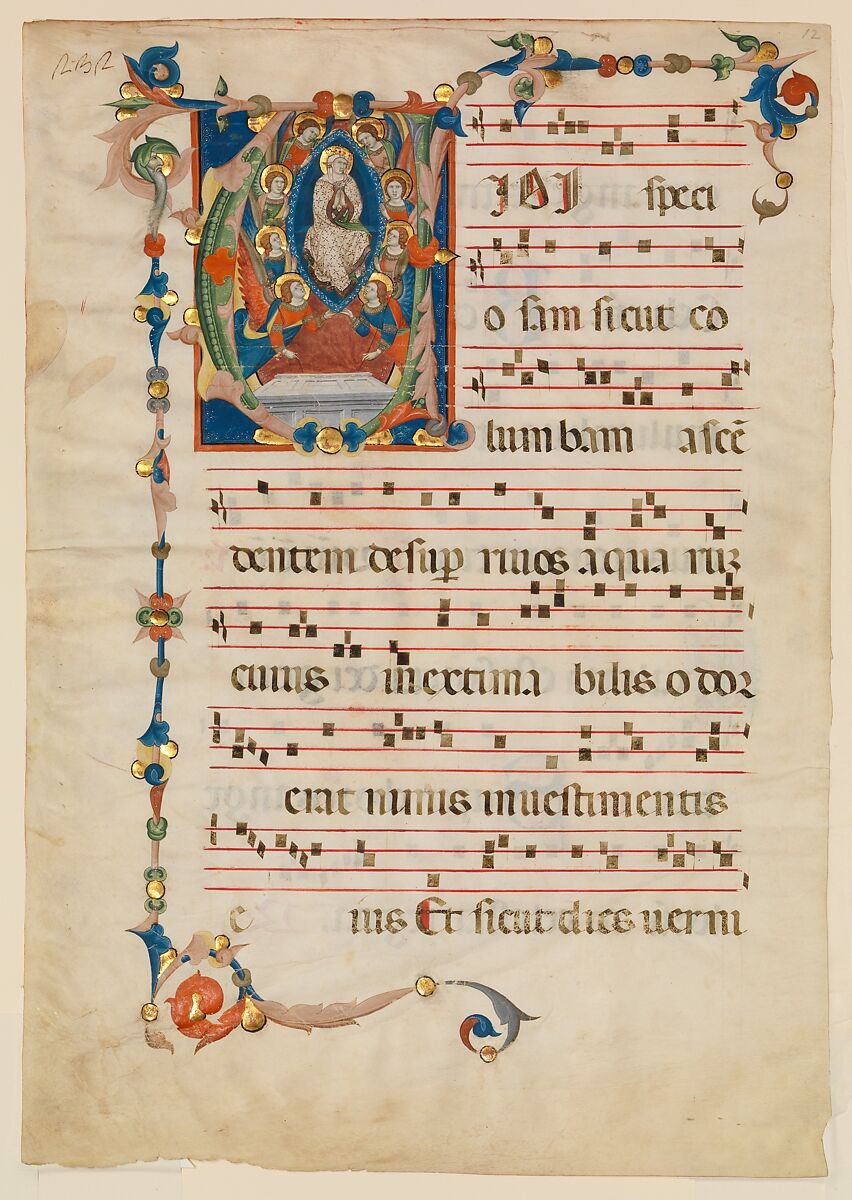 This artwork is meant to be viewed from right to left. Scroll left to view more.