Plaque with Saint John the Evangelist
On view at The Met Cloisters in Gallery 14
The Evangelist, accompanied by his symbol, the eagle, displays the opening text of his gospel. The deep layering of his tunic folds adds life and vigor to the Classical drapery forms. The roughly lettered inscription on the upper border, added at an early date, translates: "The word of John soars to heaven like an eagle." This plaque once was thought to be from a book cover, but it is now argued that this panel and three more, which represent the other authors of the Gospels, formed the wings of a triptych flanking an image of Christ in the central panel.
#49. Plaque with Saint John the Evangelist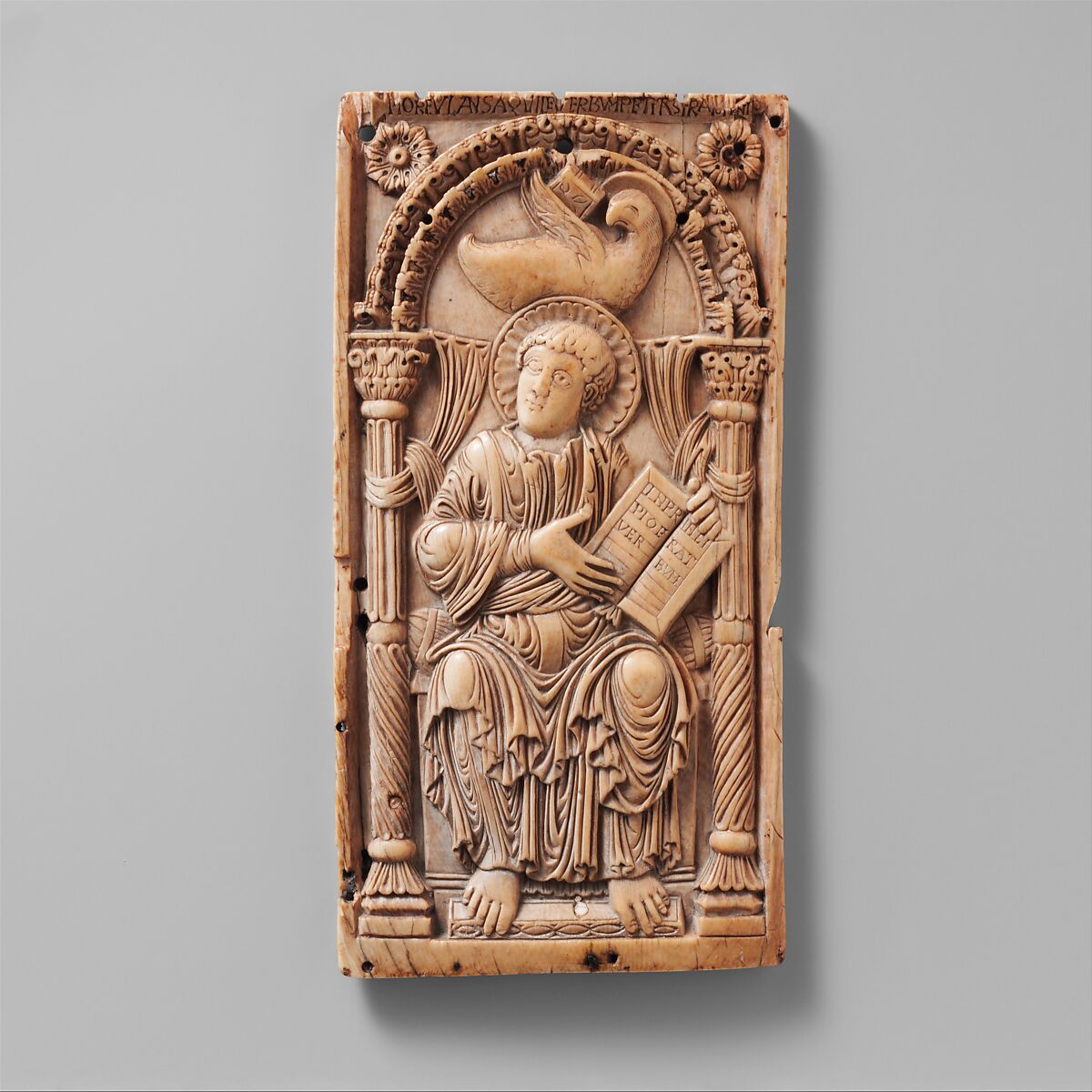 This artwork is meant to be viewed from right to left. Scroll left to view more.