Aquamanile in the Form of a Lion
Not on view
This elaborate water vessel was intended for handwashing. A specialty of metalworkers in German-speaking lands for centuries—from the twelfth to the fifteenth—they are called aquamanilia, from the Latin words for water (aqua) and hand (manus).

Broad-chested, mane protruding, and mouth open, the lion is unabashedly proud and alert. To create this exceptional king of the beasts, the artist first made a rough clay model and then molded wax around it. Next he coated the wax with a mixture of brick, clay, and ashes before melting the wax to form a space that could be filled with molten metal.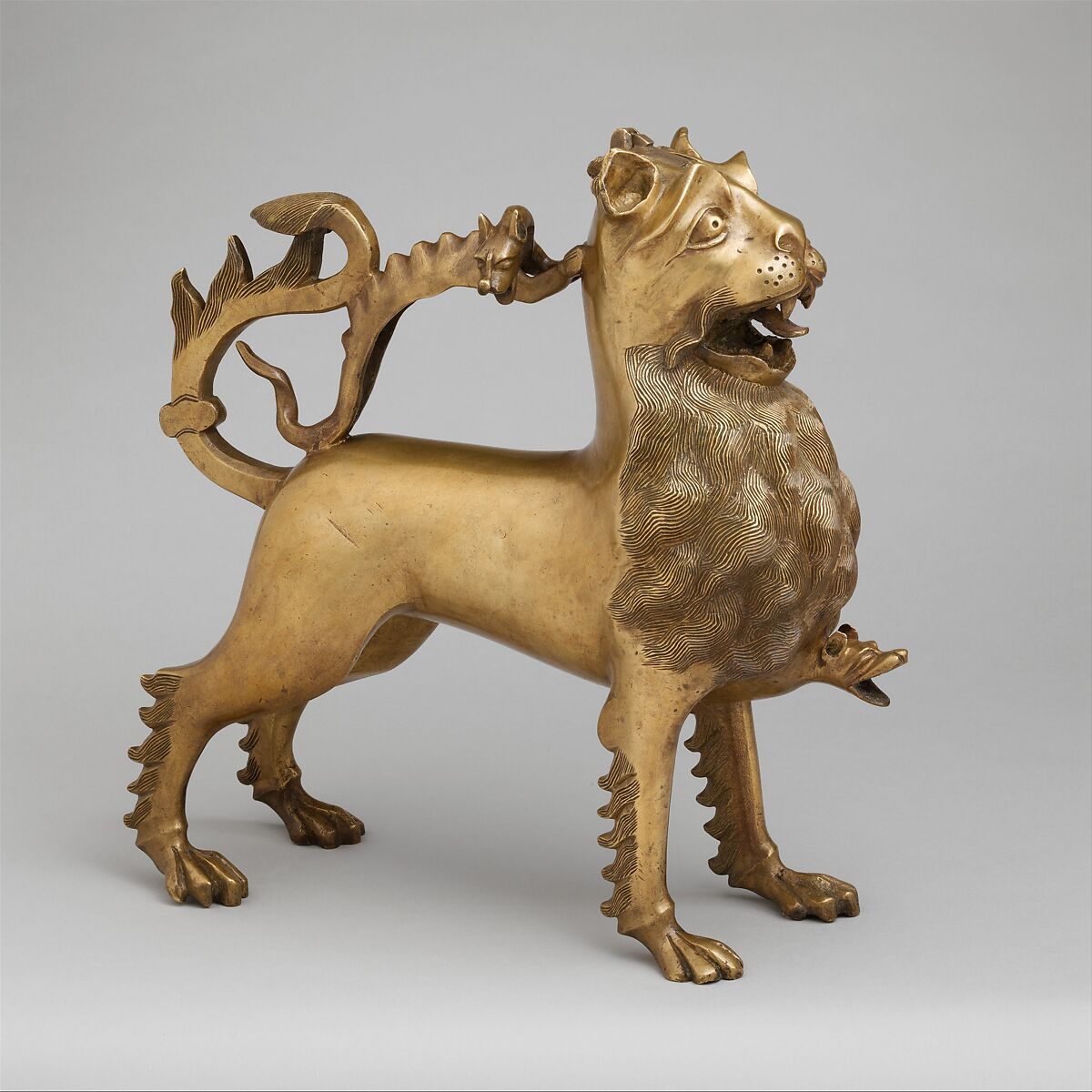 This artwork is meant to be viewed from right to left. Scroll left to view more.