The Lamentation
Master of the Codex of Saint George Italian

On view at The Met Cloisters in Gallery 14
The grieving faces and bold gestures on this exquisitey painted panel, highlighted against a stark gold ground, dramatically convey the emotion of the Passion of the Christ. This panel, along with its companion (acc. no. 61.200.1), are among the few surviving works by the so-called Master of the Codex of Saint George, who is named for a missal he illuminated now in the Biblioteca Apolistica Vaticana, Vatican City. Although trained in Florence, the Master of the Codex of Saint George spent much of his career in Avignon, home of the papal court from 1309 to 1377, where he assimilated characteristics of Sienese and French paintings of the period.

The panels were once thought to constitute a complete devotional diptych, but careful examination has shown that they were originally part of a folding polyptych probably composed of six panels organized in an accordion-like fashion, with the pairs of panels closing over one another face-to-face. The cycle likely began with the Annunciation and the Nativity (both missing), continued with the two Cloisters panels, and concluded with the Resurrection and the Coronation of the Virgin (both Museo Nazionale del Bargello, Florence).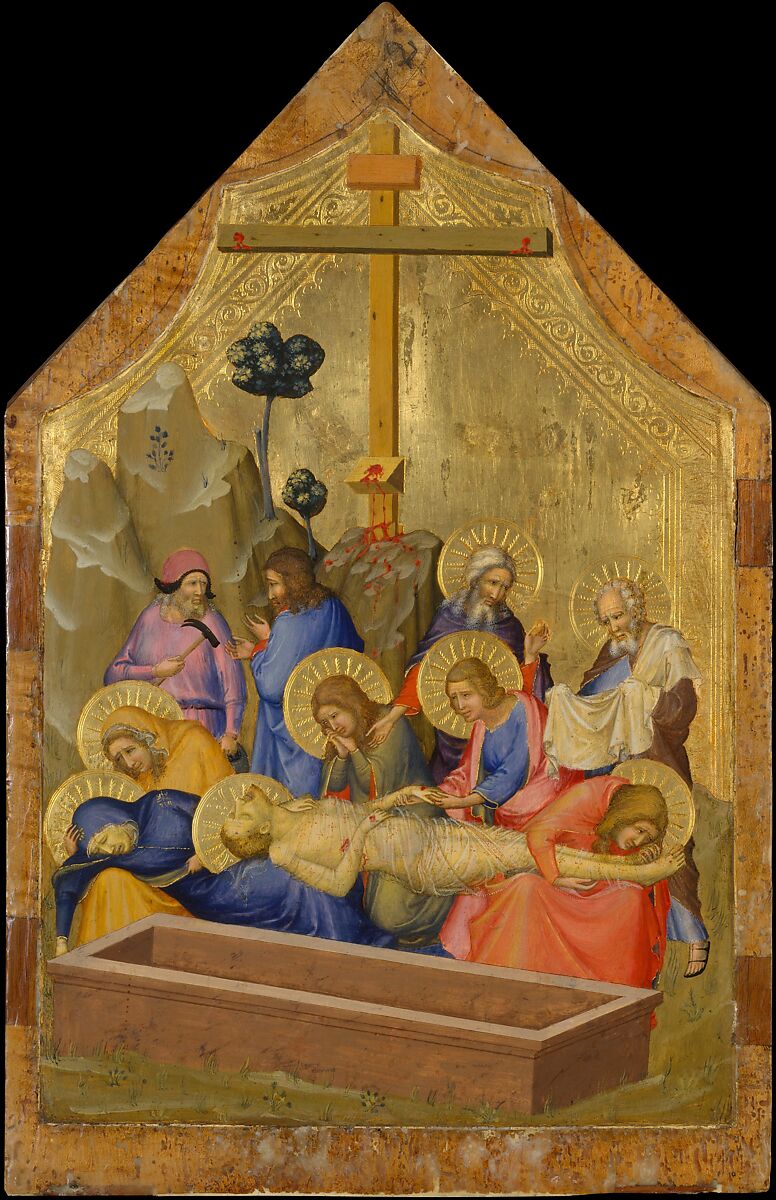 This artwork is meant to be viewed from right to left. Scroll left to view more.