Stained Glass Panel with Emperor Henry II
On view at The Met Cloisters in Gallery 09
The church of Saint Leonhard was constructed in the early decades of the fourteenth century, with some of its choir and chapel windows in place by 1350. The program of the choir windows included scenes from the life of Christ as well as images of the Twelve Apostles and locally venerated saints. Seventeen panels from six different windows at Saint Leonhard are now installed in three lancet windows in the Gothic Chapel at The Cloisters. The center window contains narrative scenes, while more static, iconic images occupy the two flanking windows. Some of the figures are framed within so-called keyhole medallions: polylobed variations on the traditional circles used as framing devices in France a century earlier. The background is composed largely of foliate motifs and schematic architectural members, providing a colorful, intricate contrast to the heavyset figures often admired for their simple, childlike features.

Standing at the bottom register of the left window are two crowned figures, identified in an inscription as Holy Roman Emperor Henry II (r. 1014–24) and his queen, Kunigunde. They are the patron saints of Heinrich and Kunigunde Kropf, who paid for a window in the choir of the church. Panels with depictions of the Kropfs are still in the church today. It is believed that the glass at Saint Leonhard was made by an itinerant workshop from Judenburg, where the Kropfs lived.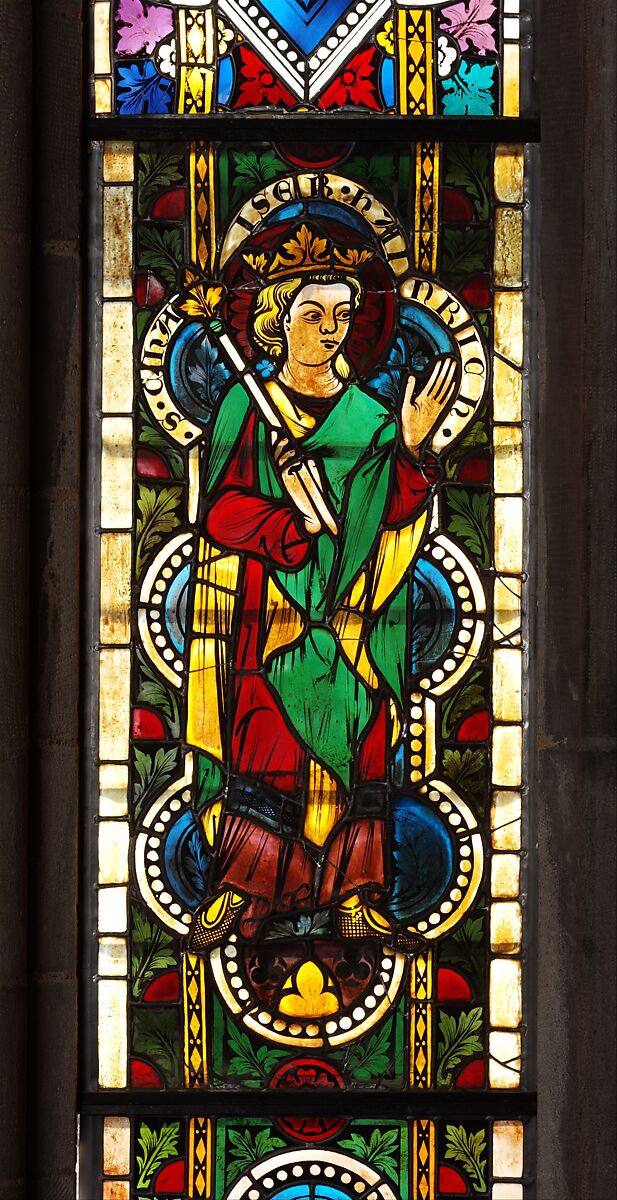 This artwork is meant to be viewed from right to left. Scroll left to view more.