Saint Fiacre
Not on view
Holding a shovel in one hand, Saint Fiacre is presented as the patron saint of gardeners. According to the legend of this seventh-century saint, Fiacre earned the right to establish a hermitage and a hospice for the poor after single-handedly clearing an entire forest in one day. Famed for growing many different kinds of vegetables and herbs in his garden in Meaux, France, he made and dispensed many herbal remedies. Credited with miraculous cures, Saint Fiacre was particularly renowned for curing hemorrhoids. Devotion to the saint and his relics was predictably strong at the monastery he founded near Brie in the diocese of Meaux.

While the English city of Nottingham was renowned for its production of alabaster carvings in the fifteenth century, the stone was also quarried in the same period at Meaux. Just before 1500, the city's bishop commissioned an alabaster enclosure decorated with reliefs for the choir of his cathedral, and a century later an Italian chronicler remarked that alabaster statuettes "a foot and a half high" were for sale in the city of Meaux.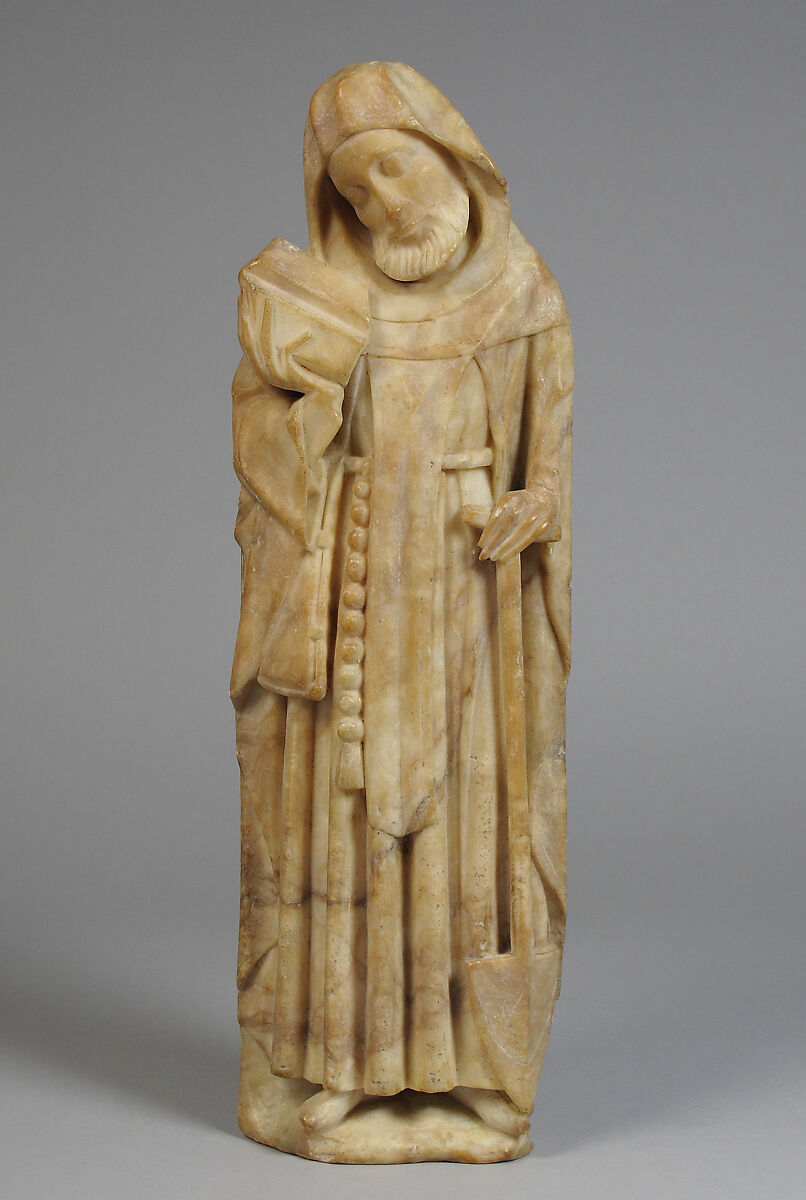 This artwork is meant to be viewed from right to left. Scroll left to view more.