Manuscript Illumination with Initial V, from a Bible
Not on view
This initial comes from a five-volume Bible, imposing in size and vigorously decorated, that belonged to the Cistercian abbey of Pontigny. In the twelfth century this monastery in the diocese of Sens was a scholar's haven and a place of refuge for Thomas Becket before his martyrdom. During the French Revolution, however, the monastery's celebrated library was confiscated and neglected. The initial and another from the same Bible (acc. no. 1999.364.1) remarkably, have survived. Their preservation is due in large part to the nineteenth-century book publishers who recognized their extraordinarily accomplished design.

The initial signaled the opening of the Book of Leviticus: Vocavit autem Moysen, et locutus est di Dominus de tabernaculo (And the Lord called Moses, and spoke to him from the tabernacle). In lieu of gold or figural imagery, which were eschewed by the Cistercian order, the letter represents a bold palette and vibrant juxtapositions of color. With robust striding lions posed at the center of encircling vines, it has all the energy of coiled spring. This vitality, combined with subtle cadence of line and the confidently painted foliate ornament, makes the initial the embodiment of the sophisticated aesthetic of the years around 1200.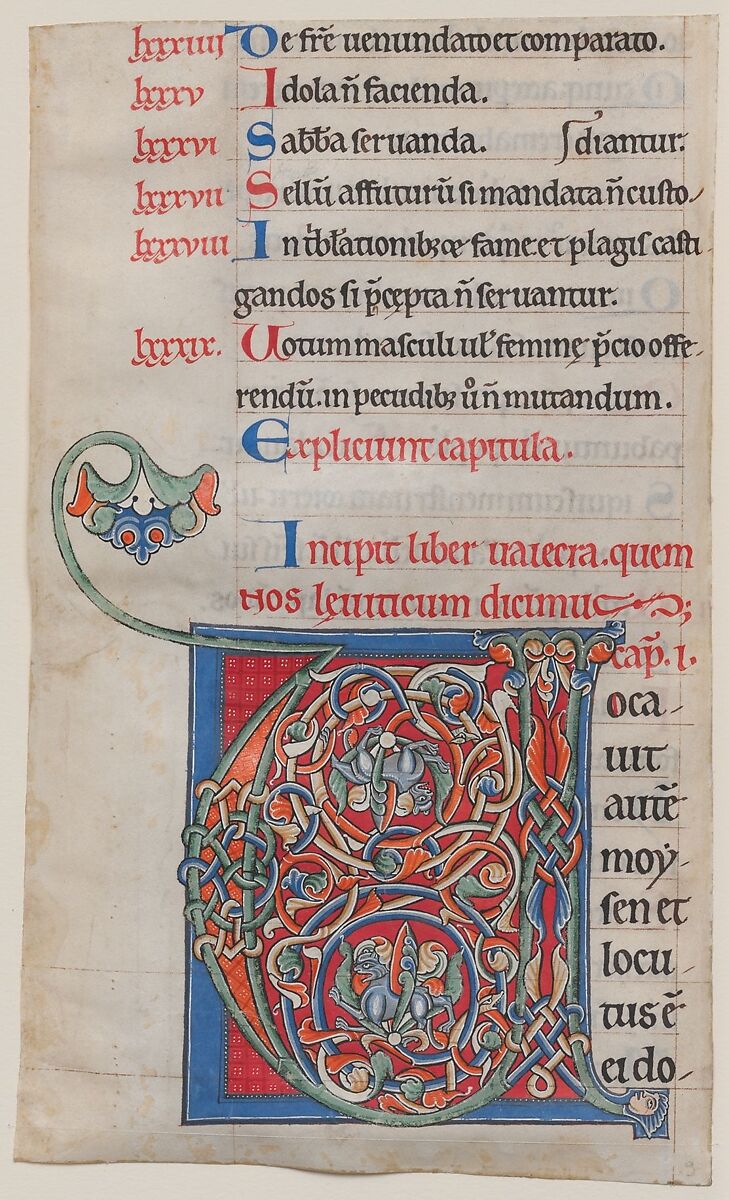 This artwork is meant to be viewed from right to left. Scroll left to view more.