On loan to The Met The Met accepts temporary loans of art both for short-term exhibitions and for long-term display in its galleries.
Triangular Plaque
Not on view
Al-Fudayn, an Umayyad residence located on trade routes joining cities such as Gerasa (Jerash) with the Arabian Peninsula, belonged to the exceptionally wealthy great grandson of the third Orthodox caliph 'Uthman ibin 'Afan. It was destroyed in the early ninth century, when a subsequent owner opposed the Abbasids. These luxury goods were found together and were perhaps hidden at that time.
A camel with her calf and a palm tree in front of an arch with a hanging lamp decorate this plaque. Similar arches become a visual symbol of the "Sura of Light," which compares the light of God to the light of a lamp in a niche.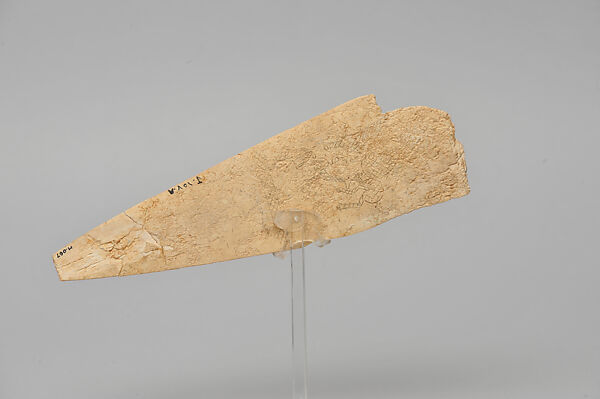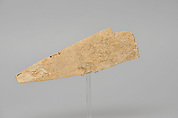 This artwork is meant to be viewed from right to left. Scroll left to view more.