Shaded Dwellings among Streams and Mountains
Dong Qichang Chinese

Not on view
Dong Qichang, the foremost landscape painter and theorist of the early seventeenth century, pursued artistic reform. Reacting against what he perceived as the decadent, perverse trends of contemporary landscape painting, Dong, following in the literati tradition, sought a creative reconstruction of the past through the critical study of ancient styles. In an attempt to restore simplicity and vitality to painting, Dong advocated a spiritual correspondence with the art of the old masters rather than a literal imitation of them and underscored the importance of self-expression. Approaching painting as though it were calligraphy, Dong alternated positive and negative patterns in his landscapes, which resulted in a radical new kinesthetic style.

Shaded Dwellings among Streams and Mountains, based on a work by the early master Dong Yuan (act. 930s–60s), is a complex calligraphic study of rock and tree forms conceived as an integration of abstract, cubic, and dynamically expressive masses that embody and are unified by the kinetic energy of the artist's physical movements.
#7317. Shaded Dwellings among Streams and Mountains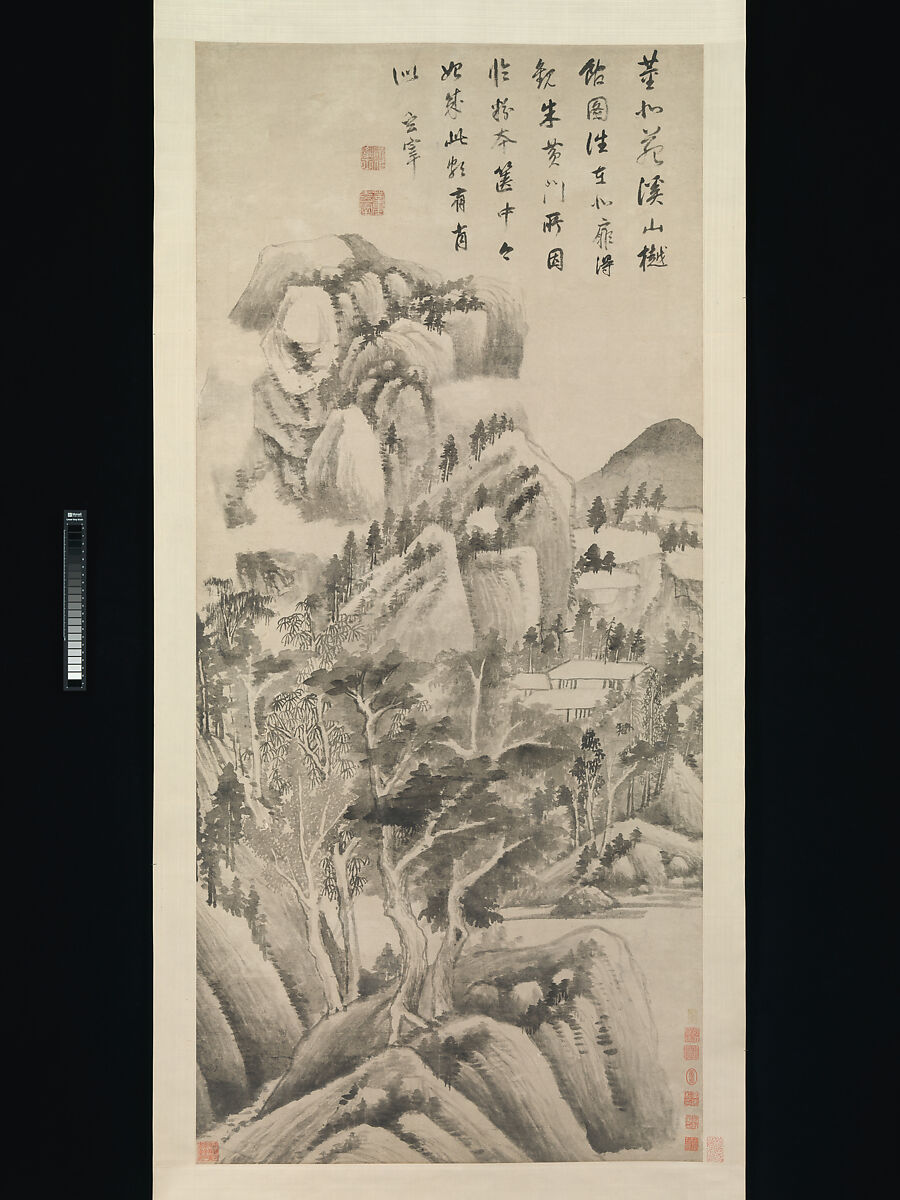 This artwork is meant to be viewed from right to left. Scroll left to view more.