Plate with Monogram of the Dutch East India Company
Not on view
This porcelain dish is emblazoned with the monogram VOC, which stands for the Vereenigde Oost-Indische Compagnie, the Dutch East India Company. During most of the Edo period (1615–1868), the Dutch were the only Europeans allowed to trade with Japan. They were confined to the small man-made island of Deshima, off the coast of Nagasaki, from which point they acquired Japanese porcelain. Although the Dutch brought many wares back to Europe, the dishes inscribed VOC were intended only for officers of the company.

This dish has a white background decorated ornately in underglaze blue, with a paneled border around the rim. This is typical of the type of export ware known as kraak, which originated in China and was imitated by potters in Japan at the request of the Dutch.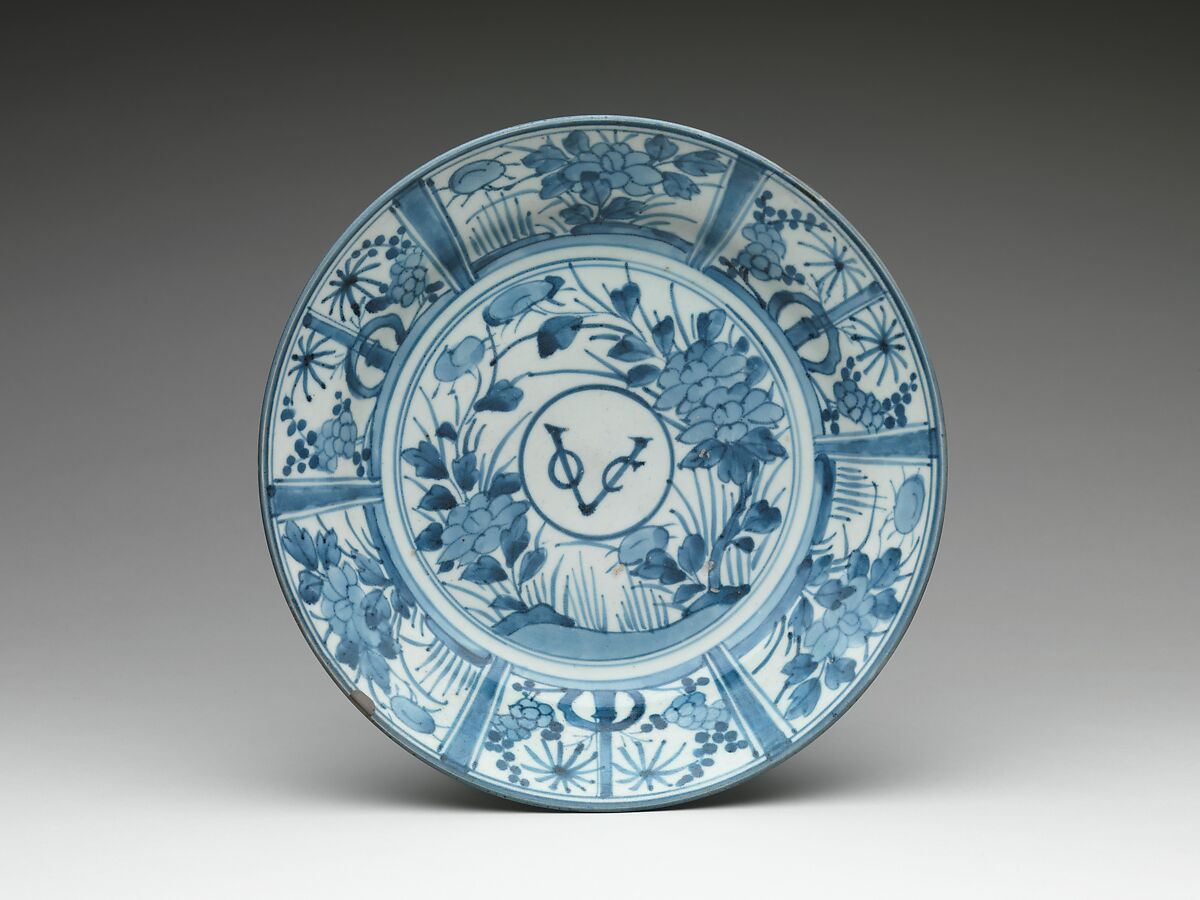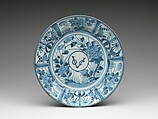 This artwork is meant to be viewed from right to left. Scroll left to view more.