Quinton in Viol Form
Not on view
A 5-string hybrid instrument combining features of the violin and treble viol.
Viols were the most esteemed bowed instruments of the late Renaissance, and they were only gradually displaced by the violin family. Viols differ from violins chiefly in shape, in number of strings and tuning, and in having fretted necks. All viols are played in an upright position between the knees or on the legs (gamba means "leg"), and the bow is held palm upwards. Their sound is less brilliant and quieter than that of the violin family. Chamber music for a consort of four to six viols was composed during the Renaissance and Baroque eras, and solo works for the bass viol were being played until nearly the end of the 18th century.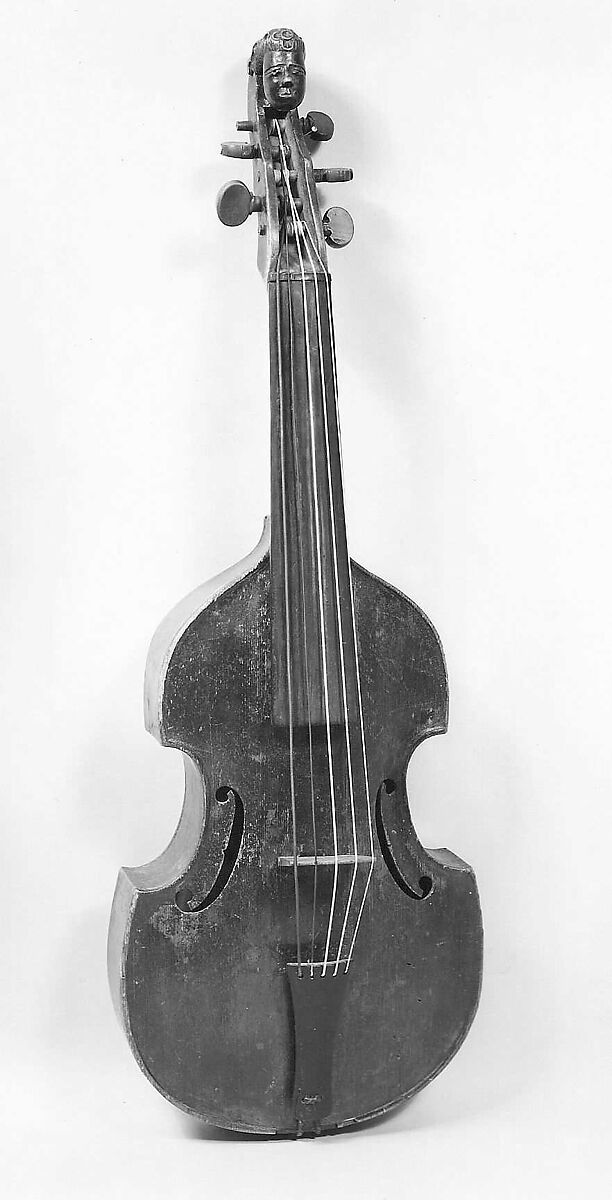 This artwork is meant to be viewed from right to left. Scroll left to view more.