Division Viol
Not on view
Viols, the most esteemed bowed instruments of the late Renaissance, were only gradually displaced by the violin family. Viols differ from violins chiefly in shape, in number of strings and tuning, and in having fretted necks. All viols are played in an upright position between the knees or on the legs ("gamba" means "leg"), and the bow is held palm upward. The sound is less brilliant and quieter than that of the violin family of instruments. Chamber music for a consort of four to six viols was composed during the Renaissance and Baroque eras, and solo works for the bass viol were being played until nearly the end of the eighteenth century. This instrument is of the type known as a division viol, measuring between two and three inches shorter than a consort viol.

Slightly smaller than the bass viola da gamba, the division viol is an instrument ideal for playing improvised variations (or "divisions") upon a repeated bassline, or ground. Division viols grew in popularity in England in the seventeenth century alongside publications of methodical treatises, such as Christopher Simpson's The Division Viol of 1665 and The Division-Violist of 1669, as well as John Playford's A Brief Introduction of 1667. Because of its large compass and range of over three octaves, the instrument allowed accomplished performers to play polyphonic compositions and rapid passagework, but was also ideal for informal consort playing.


In its original condition, this viol's six strings would have been tuned to D–G–c–e–a–d', but its alterations—its modern German 'cello neck and pegbox, a reduction to four strings, and its coat of transparent red-orange varnish—indicate that at one time it was used as a 'cello, as many such instruments were. Despite this, the seven-grained spruce table, one-piece bird's eye maple back and ribs, double purfling, and rosette of inlaid tortoiseshell are excellent examples of Tielke's workmanship and influence on viol making.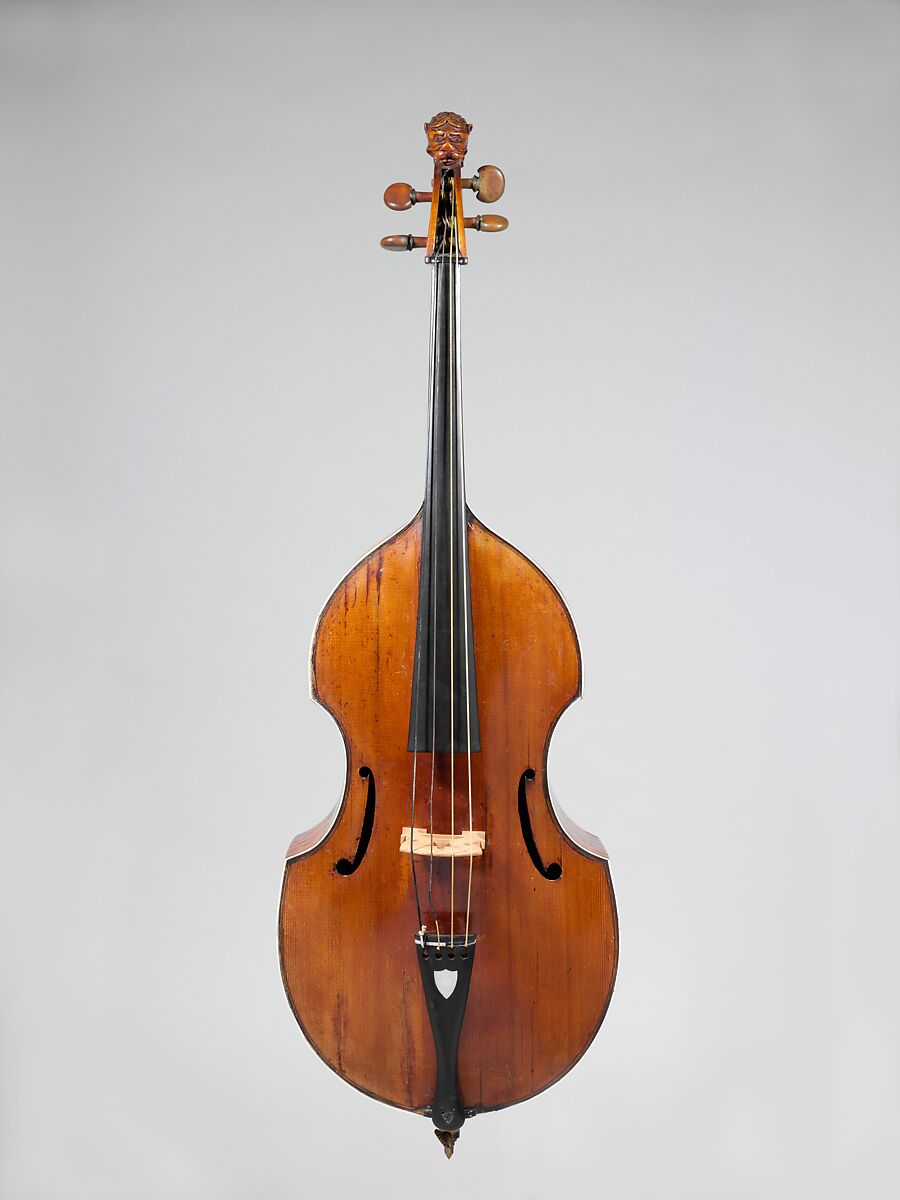 This artwork is meant to be viewed from right to left. Scroll left to view more.