Mandora
Gregori Ferdinand Wenger German

Not on view
The mandora is a type of lute that developed in the eighteenth century in Germany, possibly as a simplified, more accessible version of the very complex lutes of the Baroque era. The body of the mandora is smaller and has fewer courses (usually six or seven); this example features six courses, five of them double and one single course. The body alternates ribs of figured maple and bird's eye maple, producing a very subtle yet elegant effect. Ink letters found on the back of the neck correspond with letters of the lute tablature. The unusual bridge is not original.
#Lucy Cross, Ricercar, Lute book, Vincenzo Capriola. NPR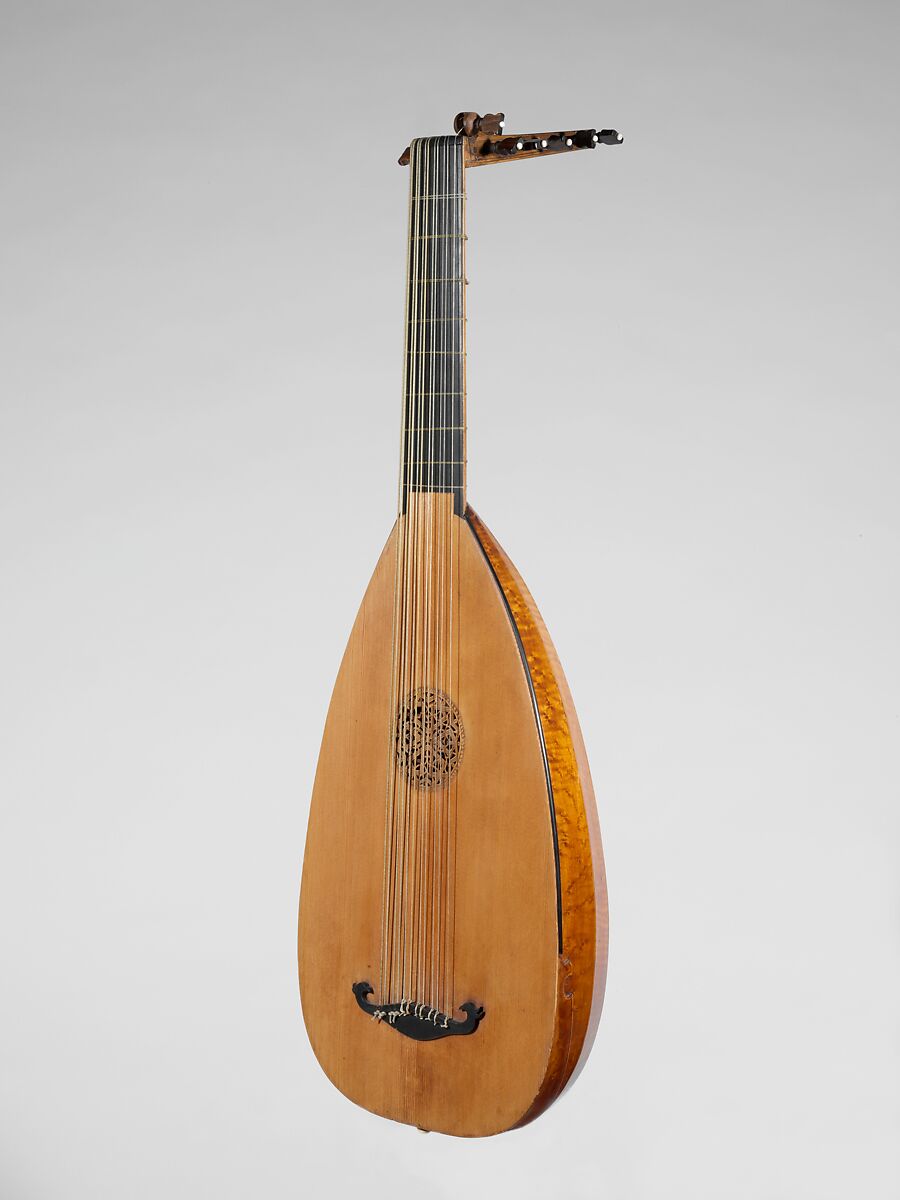 This artwork is meant to be viewed from right to left. Scroll left to view more.