Water-Moon Avalokiteshvara
Not on view
A popular deity in the Goryeo period, the Water-Moon Avalokiteshvara (Korean: Suwol gwaneum) helped prevent calamities and diseases and safeguard travelers. This scroll shows the resplendently attired bodhisattva in three-quarter view, seated on rocks along the coral-dotted sea. At the bodhisattva's feet stands the boy pilgrim Sudhana (Korean: Seonjae dongja); the description of his encounter with the deity in the Flower Garland (Avatamsaka) Sutra provides the textual source for the painting.

Commissioned by members of the royal and aristocratic families and executed by highly skilled painters, Goryeo Buddhist paintings gained fame in East Asia for their splendor. Their trademarks include delicate details, evident in this work in the transparent white veil, the lotus pattern on the red robe, and the gold-painted design on the garments.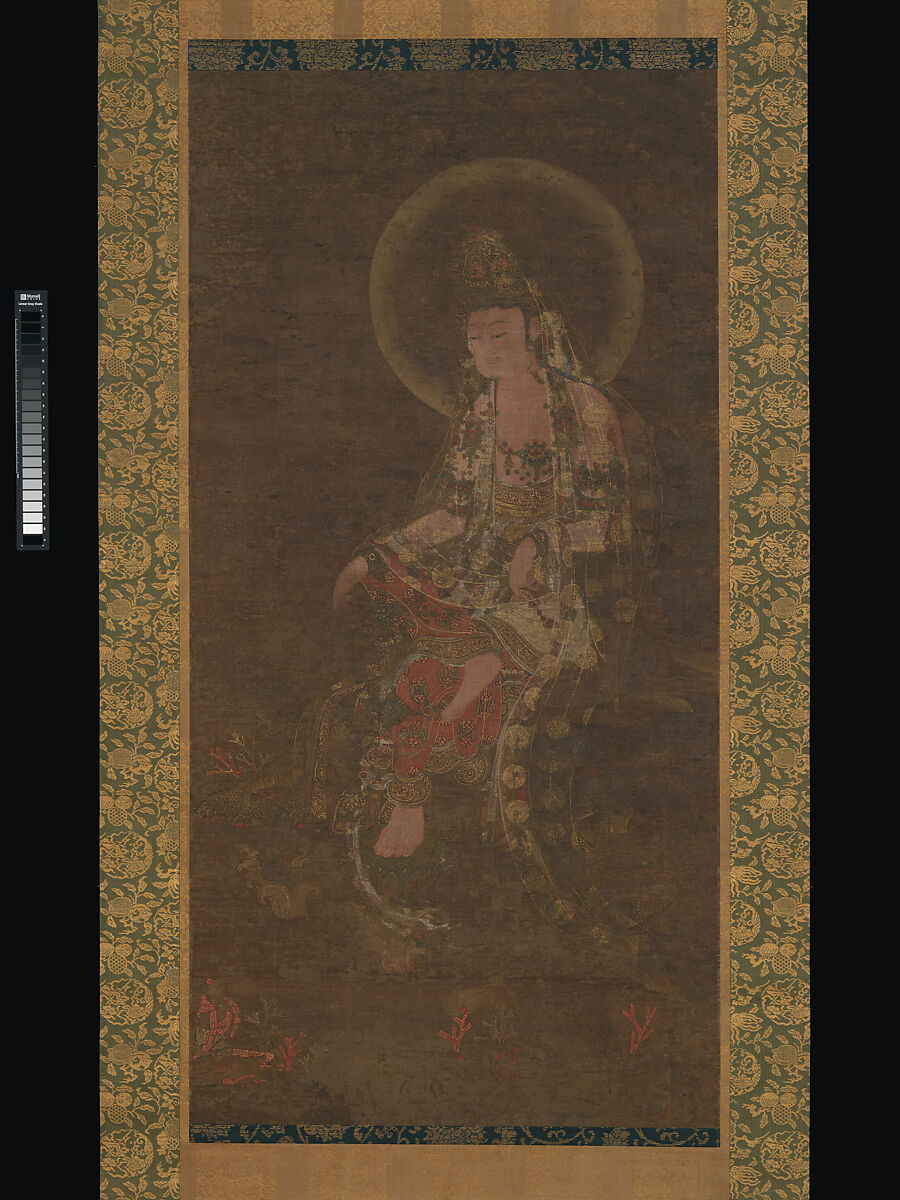 This artwork is meant to be viewed from right to left. Scroll left to view more.