Jagdhorn in G
Jacob Schmidt German

On view at The Met Fifth Avenue in Gallery 684
Jacob Schmid (1642–1720) was the founder of a trumpet-making workshop in Nuremberg, which flourished under his son Johann Jacob and grandson Paulus for about a century. So far, six instruments by Jacob Schmid are known to have survived, one natural trumpet, two trombones, and three horns, of which two are in the Museum's collection. The present horn is in original condition and marked with the inscription "MACHT IACOB SCHMIDT IN NURNBERG" and the master's sign, a bird with the monogram JS. The instrument, pitched in A-flat, is furnished with a metal ring for a leather strap and decorated with cast game animals applied to the garland. Both features indicate that the instrument was designed as a hunting horn and/or as a horn to be used in a Jagdcorps (hunting choir), where it was played with oboes and bassoons. Horns of this kind and with a large 1-1/2 coil, came into fashion around 1680 in the regal hunt. About 1700, horns began to be included in opera and concert orchestras and were built in a slightly different way. From this time onward, horns were usually built in lower pitches than C and furnished with larger bells, following the trend toward a softer and mellower sound. Schmid's horn clearly follows this new trend.
Playlist

9307. Jagdhorn in G

R. J. Kelly, hunting horn. Recorded in December 2004 for audio guide.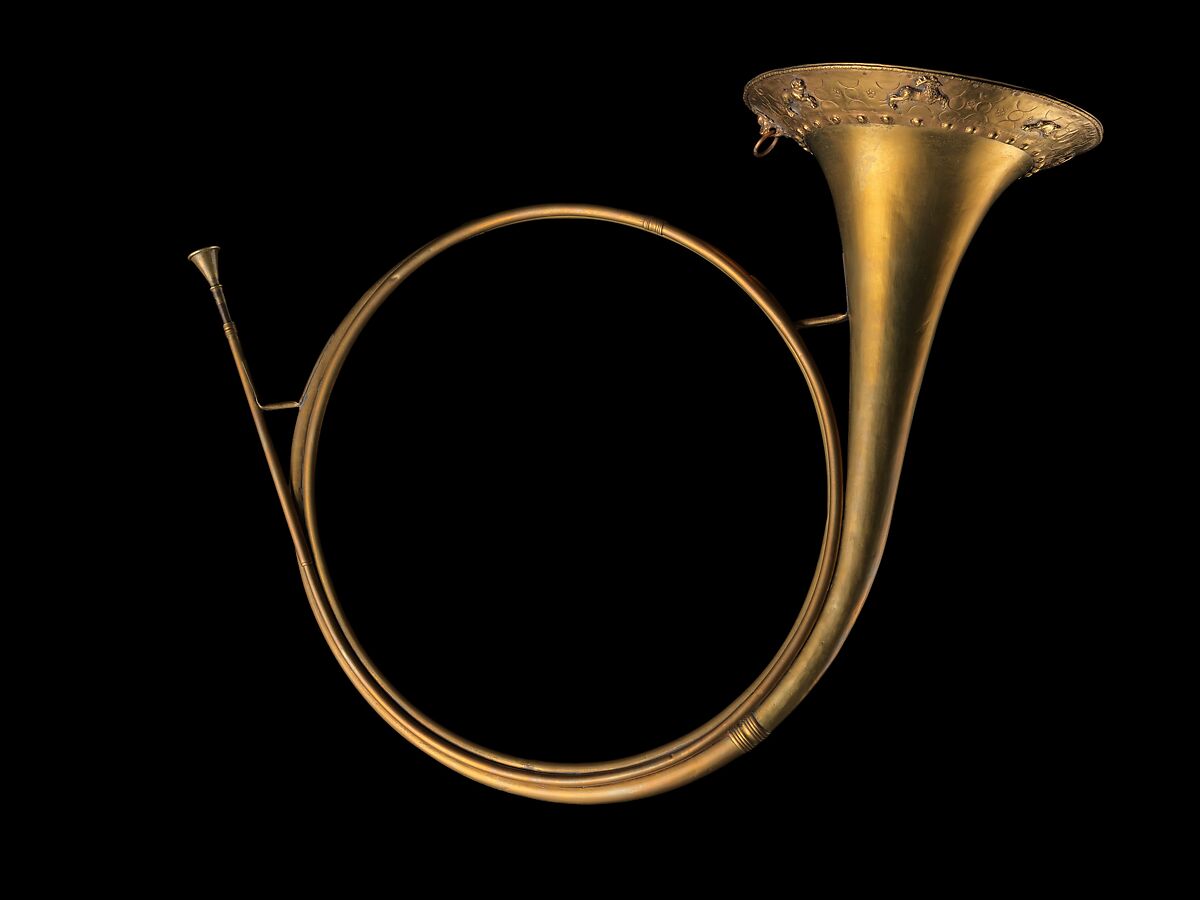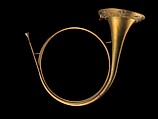 This artwork is meant to be viewed from right to left. Scroll left to view more.