Guitar
Christian Frederick Martin American
George Wachsteter

Not on view
Christian Frederick Martin was born in Markneukirchen, Saxony, Germany in 1796. He is known to have studied guitar building in Vienna, working for Karl Kuhle, whose daughter Otillia Kuhle Martin would marry. Martin also claimed to have worked in the shop of Johann George Stauffer whose designs he closely followed in examples such as this instrument. Such features as the scroll-shaped headstock and metal machine tuners, the body outline, and the pin bridge, were all based on the Stauffer design. In 1833, Martin immigrated to New York City where he opened a music store and built guitars, like this one, based on the Viennese style guitars he had learned to build in Germany.

Within a few years, Martin would design a distinctly American form of the guitar that would shape all subsequent acoustic guitar making in the United States. His company, C. F. Martin & Co., would become one of the most influential musical instrument companies in the world and continues manufacturing acoustic guitars in Nazareth, Pennsylvania.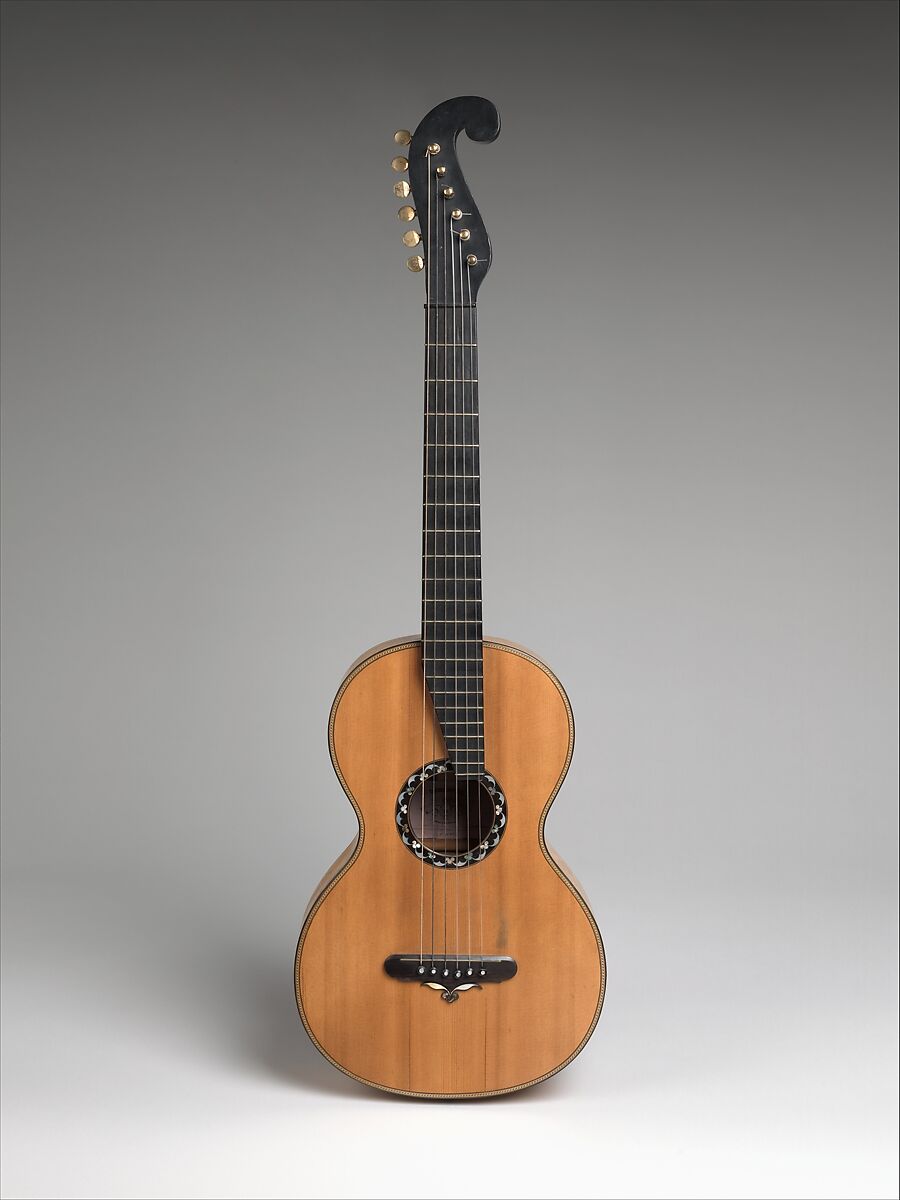 This artwork is meant to be viewed from right to left. Scroll left to view more.