Lute
Pietro Railich German (active Italy)

On view at The Met Fifth Avenue in Gallery 684
Railich built this instrument in a very particular time period when Renaissance tuning was incorporating new Baroque ideas. Therefore, it is difficult to know if it was conceived as a ten-course lute, following the old tradition, or as one of the new, innovative eleven-course lutes. The rather small body has twenty-one ribs made of snakewood.

Like most of the lutes built before the eighteenth century, this instrument was modified to follow innovations in music. A repair label indicates that in 1720, Anton Fichtl of Vienna refurbished the instrument as a swan-neck lute. An interesting perforation on the bridge allows the instrument to change between eleven courses (the first two courses single) and ten courses (all double). This is the only known surviving eleven-course, swan-neck lute; the most common configuration is thirteen courses.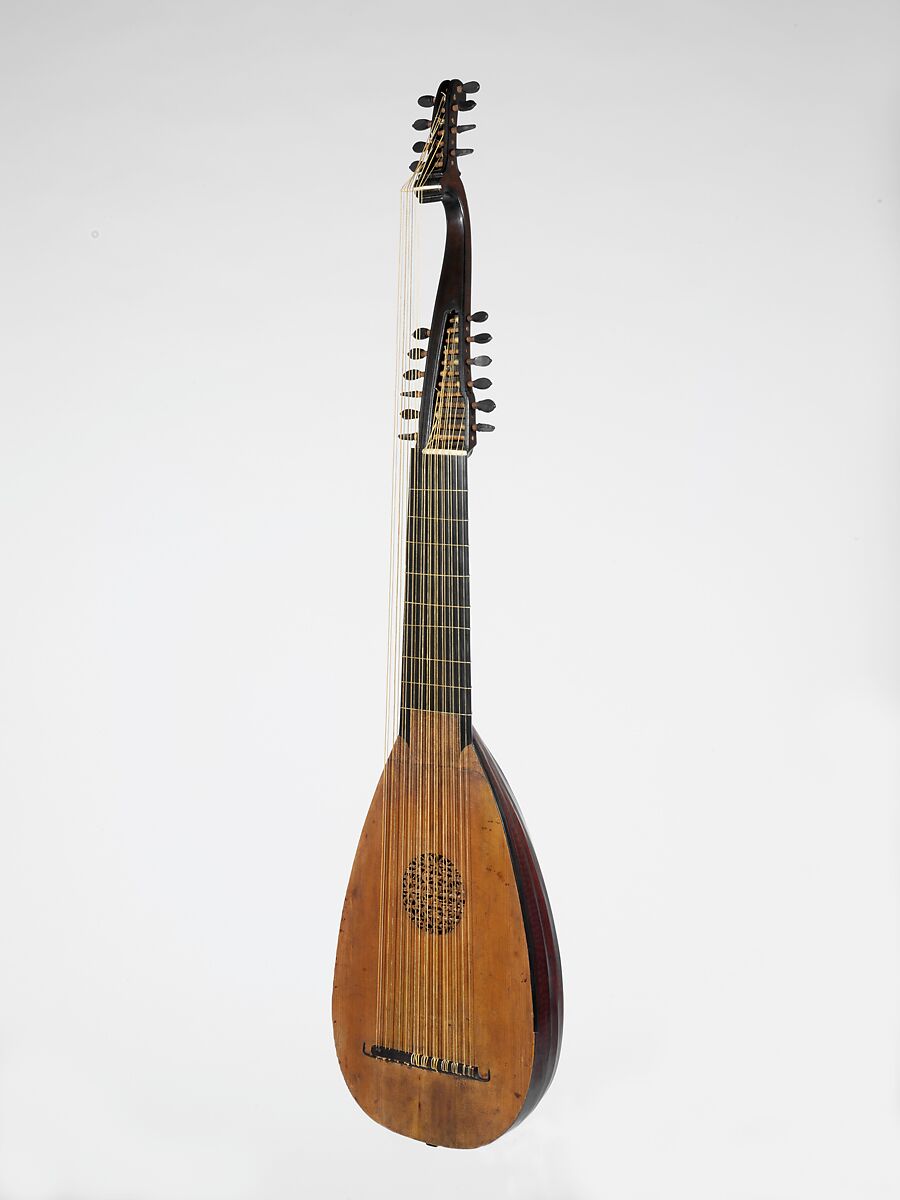 This artwork is meant to be viewed from right to left. Scroll left to view more.