Dish with Hydrangeas
Not on view
This dish draws the viewer's attention to a single sprig of hydrangea, a typical summer blossom of Japan, framed by a pale green mist. The flowers painted in cobalt blue paired with the hazy celadon glaze give the impression that we are seeing these flowers shortly after a summer rain shower.
The refined, almost poetic nature of this dish is appropriate considering its use. This is an example of Nabeshima ware, a specialty porcelain that was produced during the Edo period. The production of this type of porcelain was carried out at a separate kiln from those making commercial porcelain, in order to keep the techniques and designs secret. These wares would be reserved exclusively for use as presents to members of the ruling class. Nabeshima ware, therefore, had to live up to the highest standards and was made to suit a discriminating taste.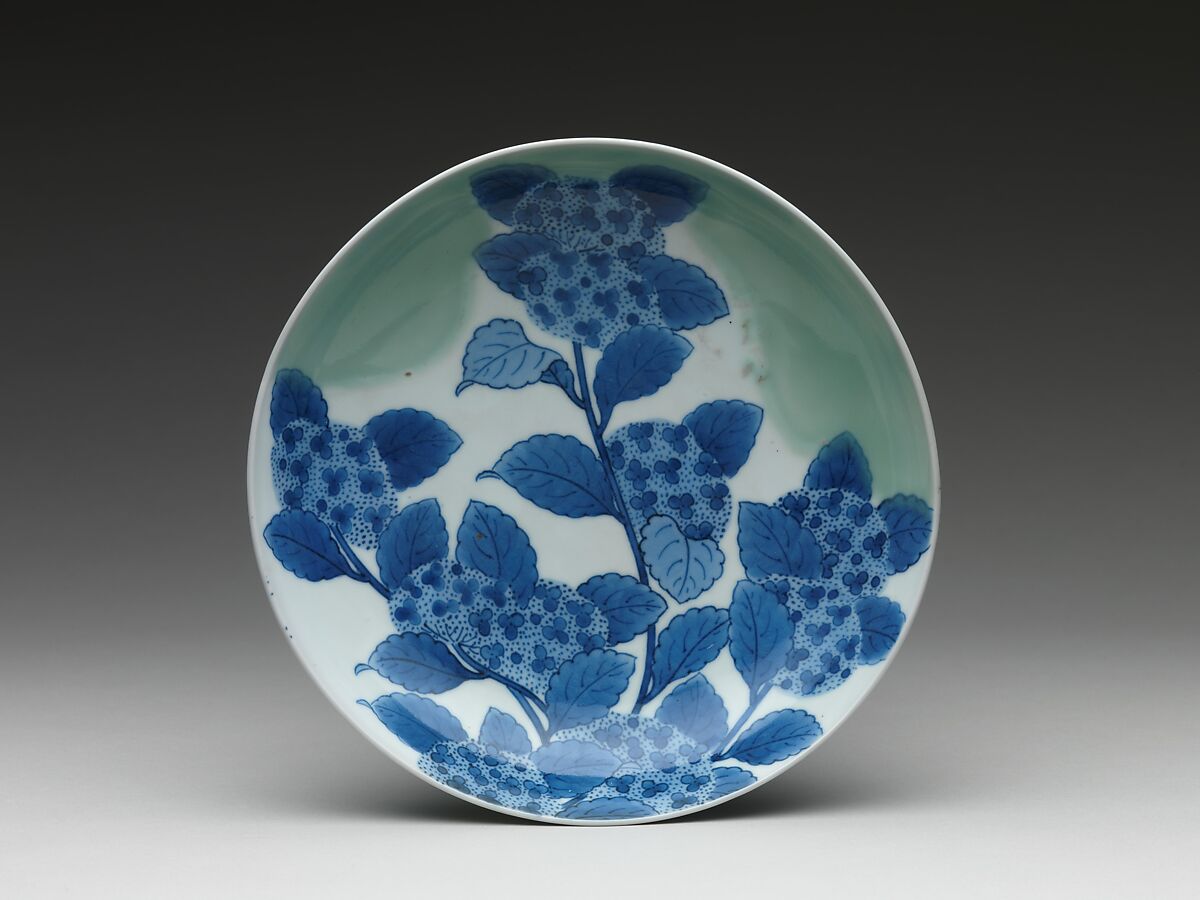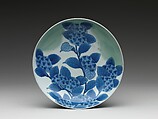 This artwork is meant to be viewed from right to left. Scroll left to view more.