Landscapes of the Four Seasons
Kano Tan'yū Japanese

Not on view
At far right, a stream fed by melting snow comes tumbling down out of the mountains, symbolizing the onset of spring. This foreground of waterfalls, bent trees, and rooftops suddenly gives way to an expanse of blank paper—a diagonal swath of mist that parts to reveal distant summer mountains. A flock of geese and the large moon are the only indications of autumn in the left screen (not exhibited), which is dominated by icy mountains and a snow-covered village.

A grandson of the great Momoyama painter Kano Eitoku (1543–1590), Kano Tan'yū had, by the time he was a teenager, already become official painter to the second Tokugawa shogun Hidetada (1579– 1632; reigned 1605–1623). This pair of screens is dated on stylistic grounds to the 1630s, when Tan'yū was head of the Kano school's Kajibashi atelier in Edo, which Tan'yū himself had established in 1621.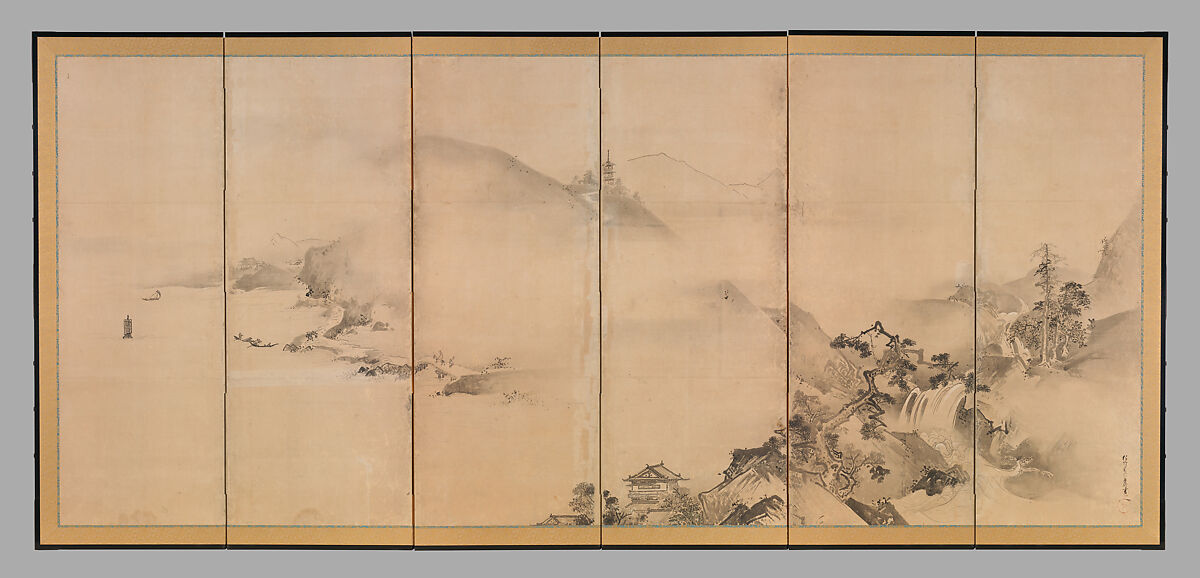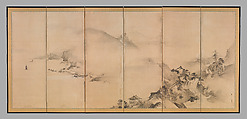 This artwork is meant to be viewed from right to left. Scroll left to view more.